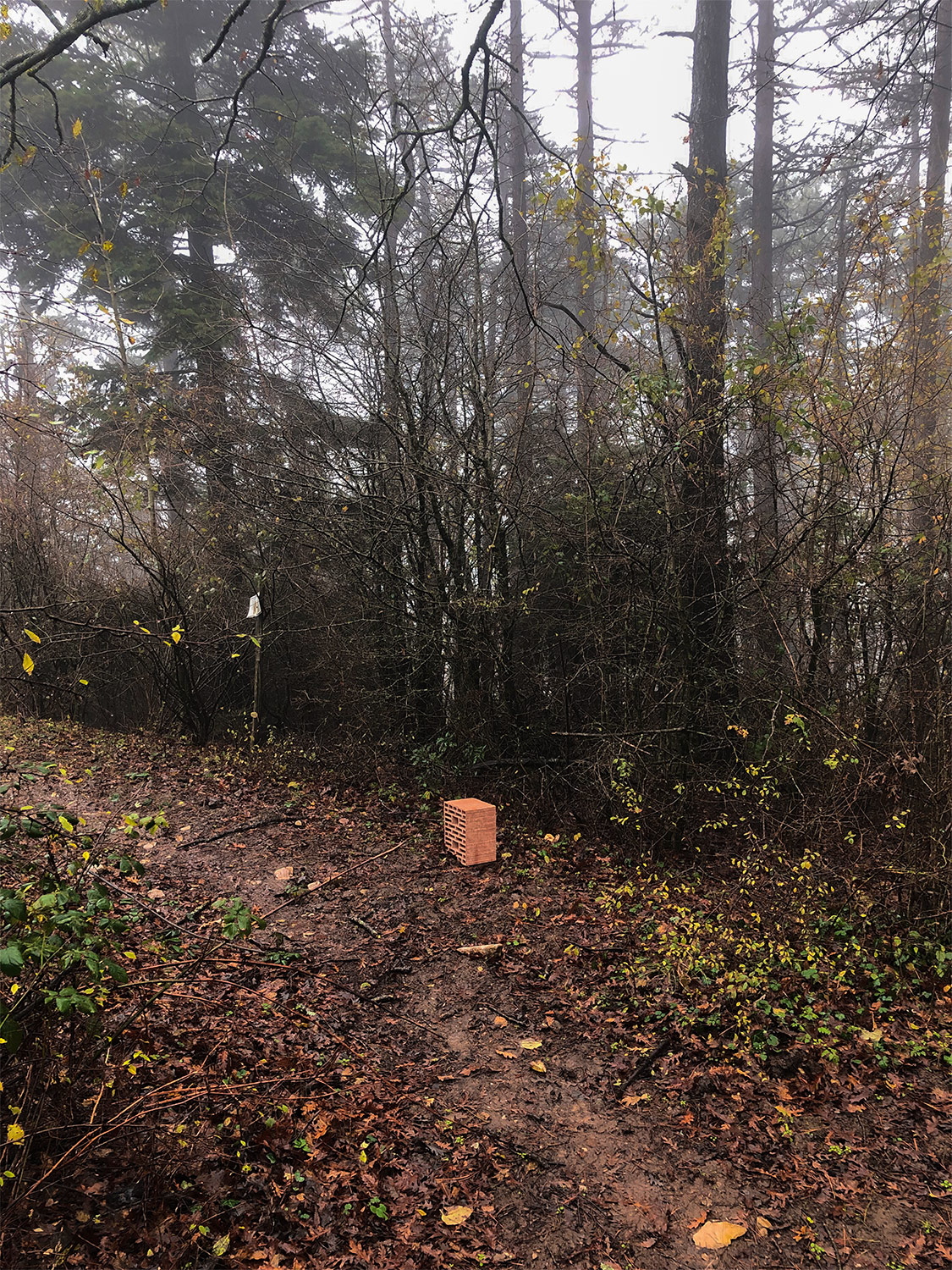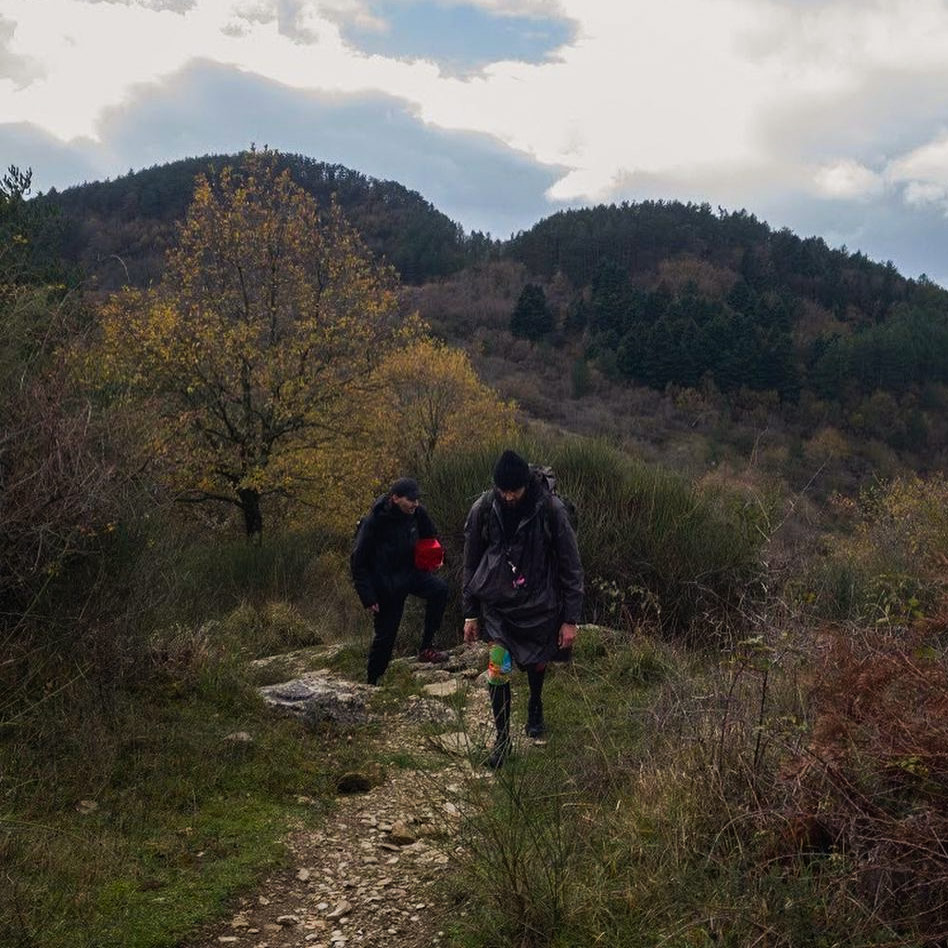 Jacopo Buono and Co.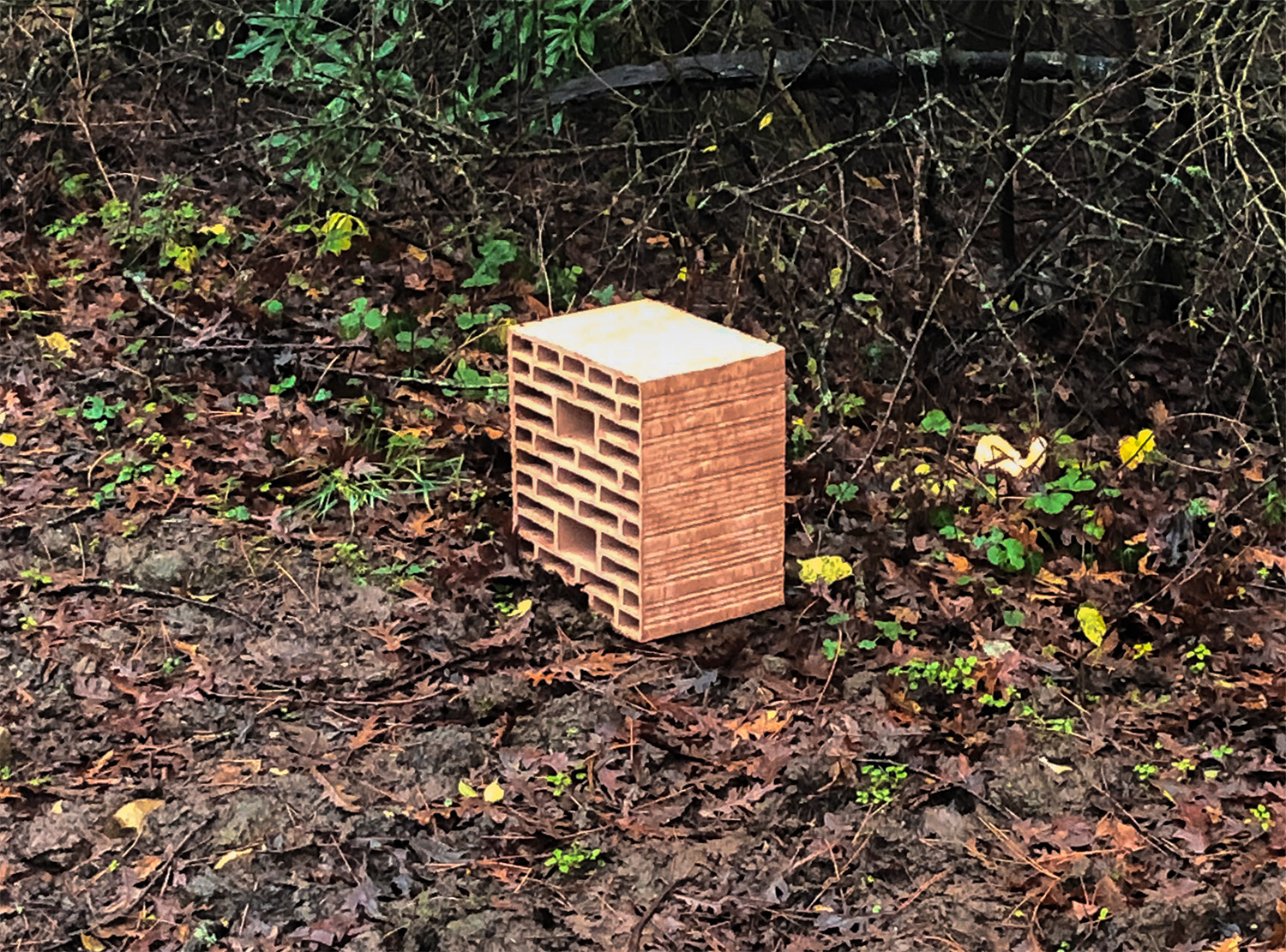 Untitled / La Passione
2021
25cm x 20cm x 20cm.
Thermal brick block.
'Untitled / La Passione'
is a piece that takes
Displaced Stone
as a point of reference.
Invited by Jacopo Buono to take part in his project
La Passione 01
, I tested the hold of his theoretical framework, his determination and stamina proposing a strenuous task: carrying a huge brick through kilometres of woods (see the
map
).
The project forces the idea of performance and land art by conceiving a polluting exhibition in which the brick represents the standard unit of illicit real estate erection.