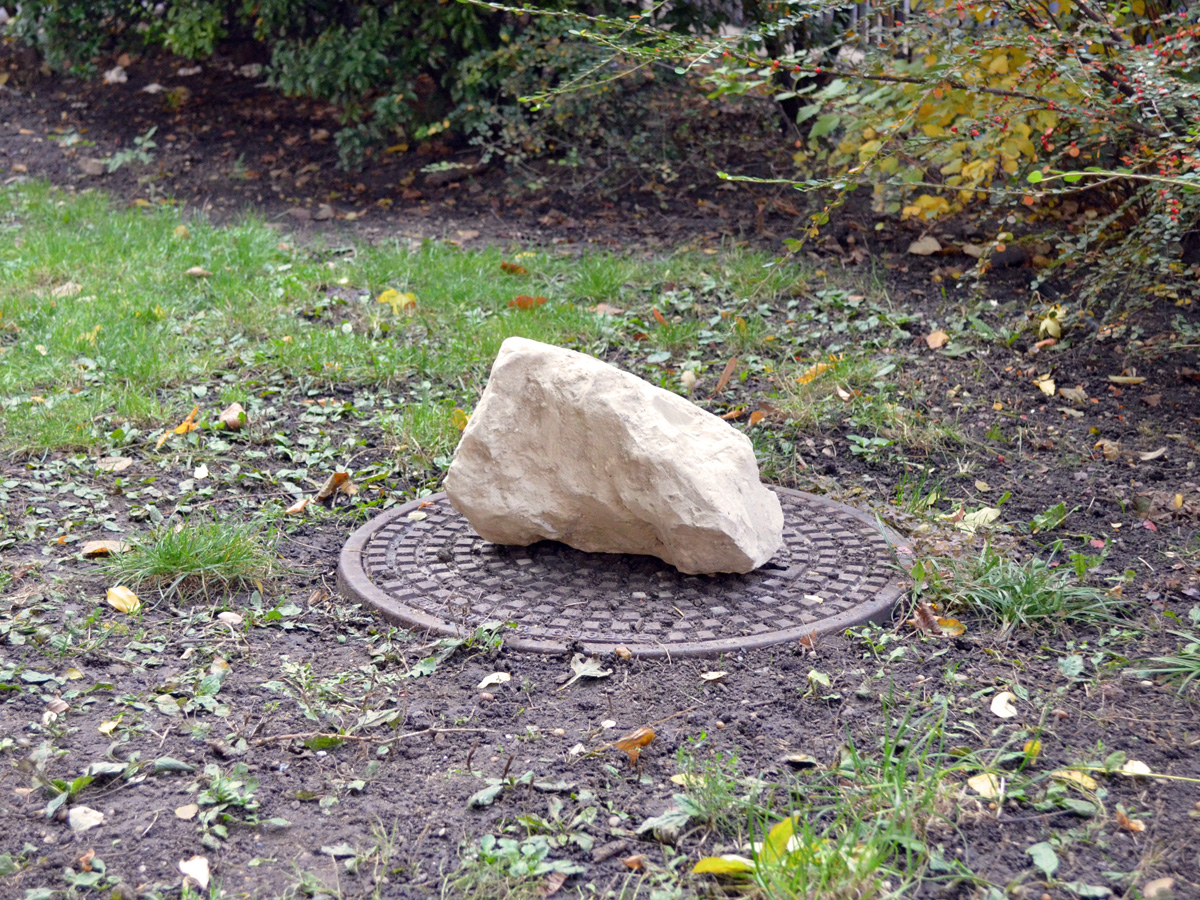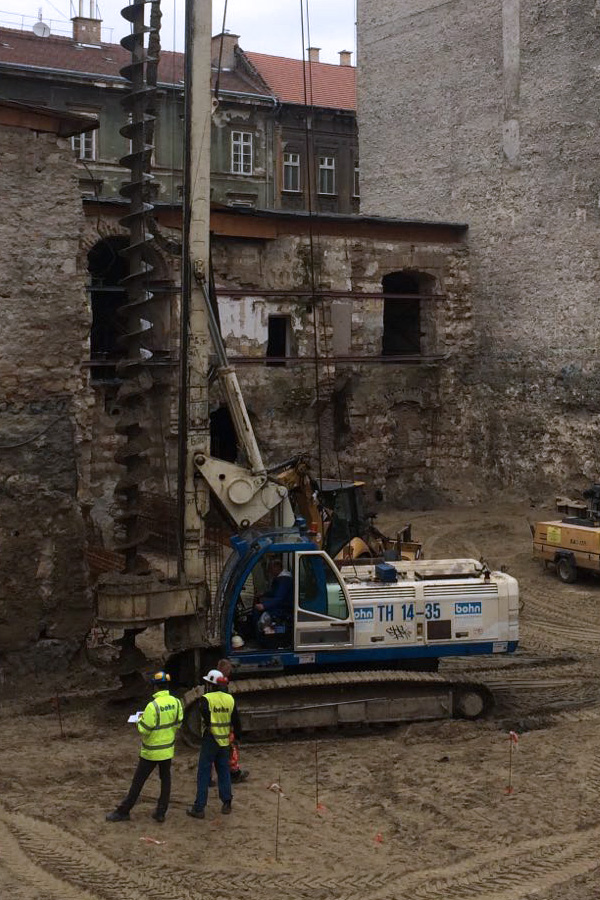 Displaced Stone
2016
40cm x 30cm x 25cm circa.
Stone.
'Displaced Stone' is a precarious monument in memory of the victims of all persecutions.
A big stone, found in a dig within the Budapest's Jewish quarter, was manually moved and placed in the garden of Klauzál tér (Klauzal Square). As in many memorials, this stone represents the memory value.
The act of disinterring, lifting and carrying the stone 's weight through the streets of the Jewish district emphasises this historical moment in which Hungarian nationalism is rising.