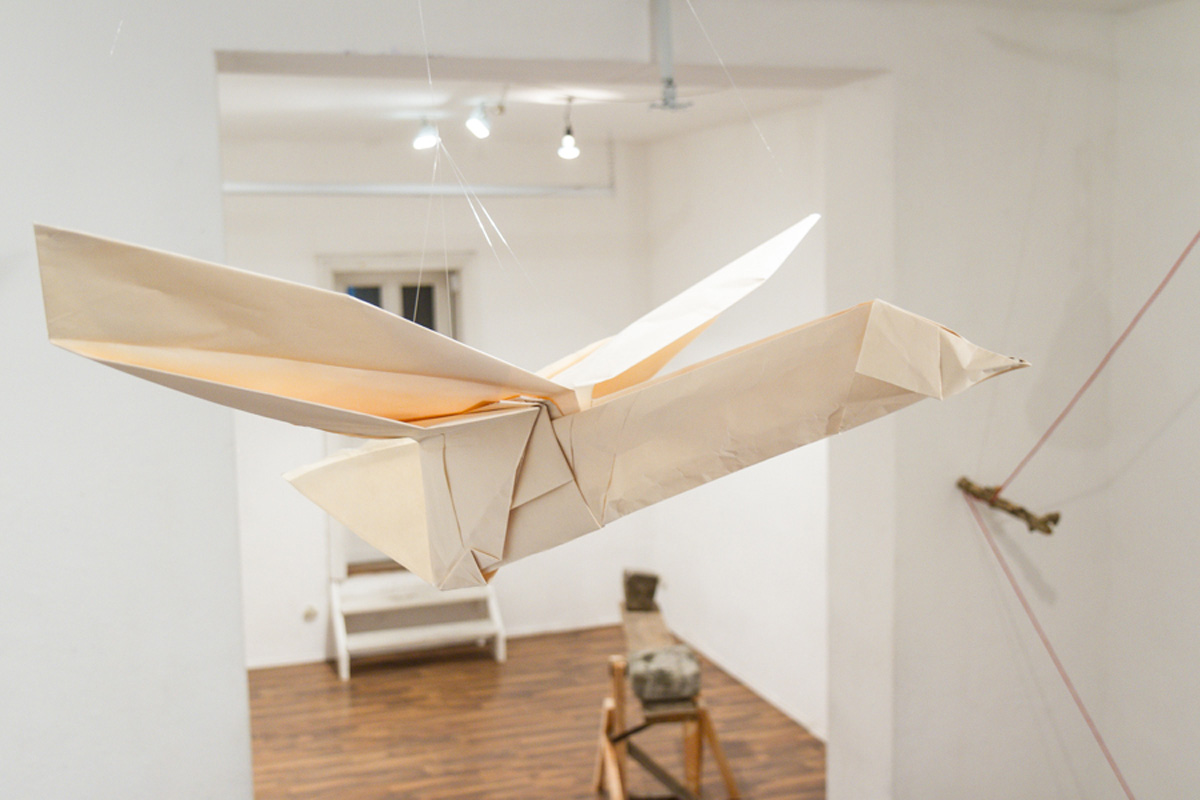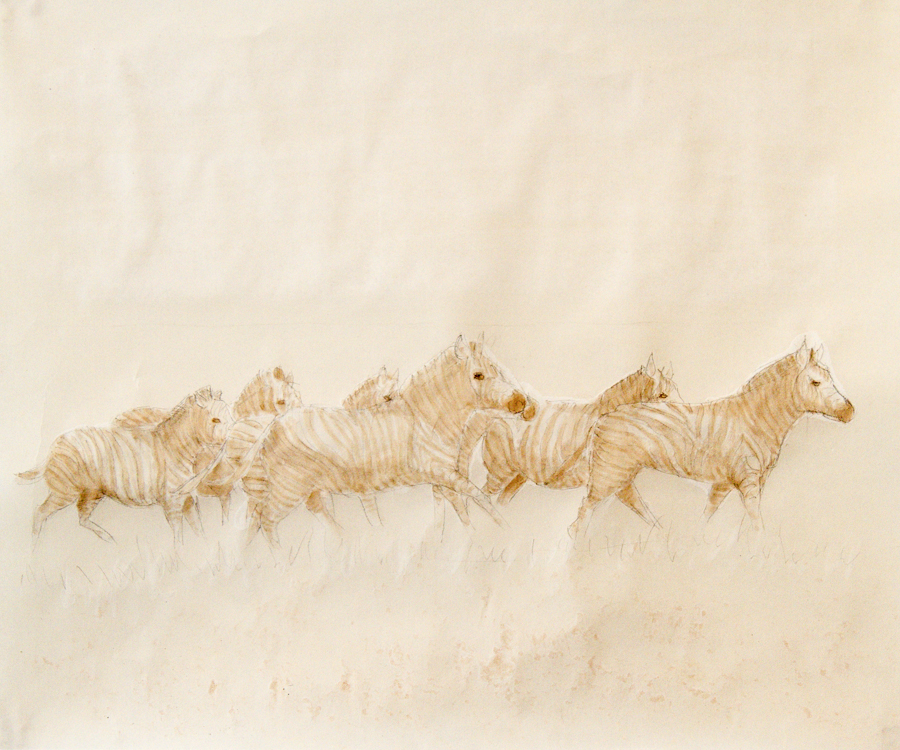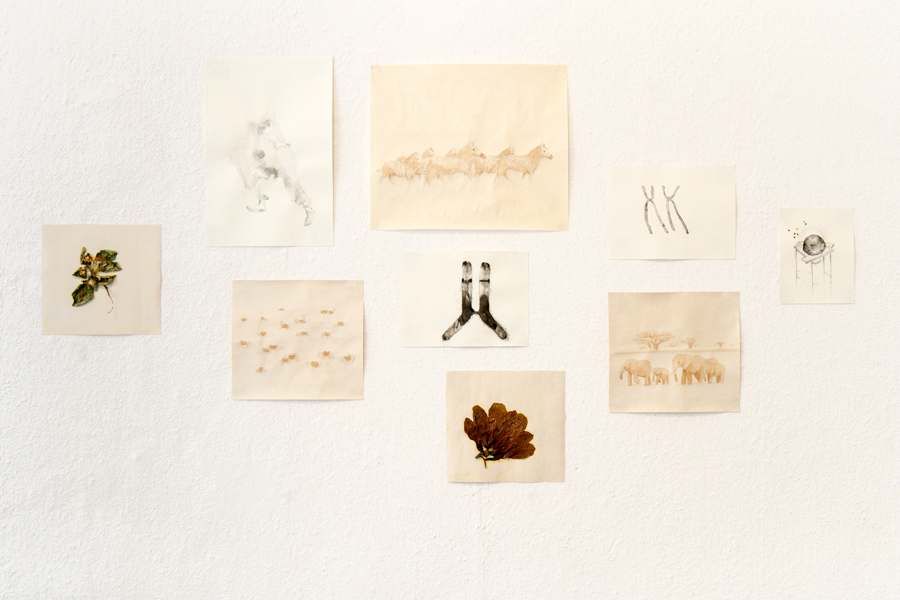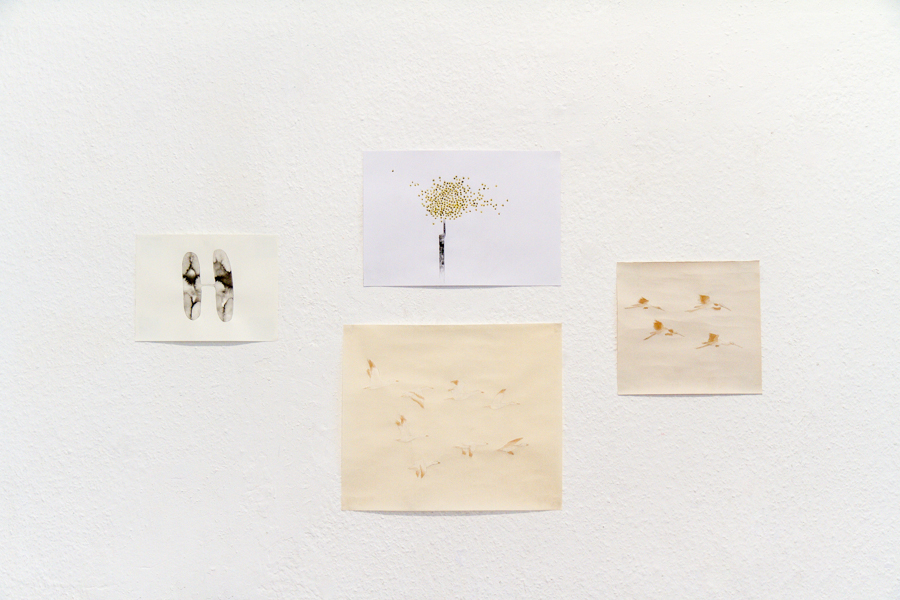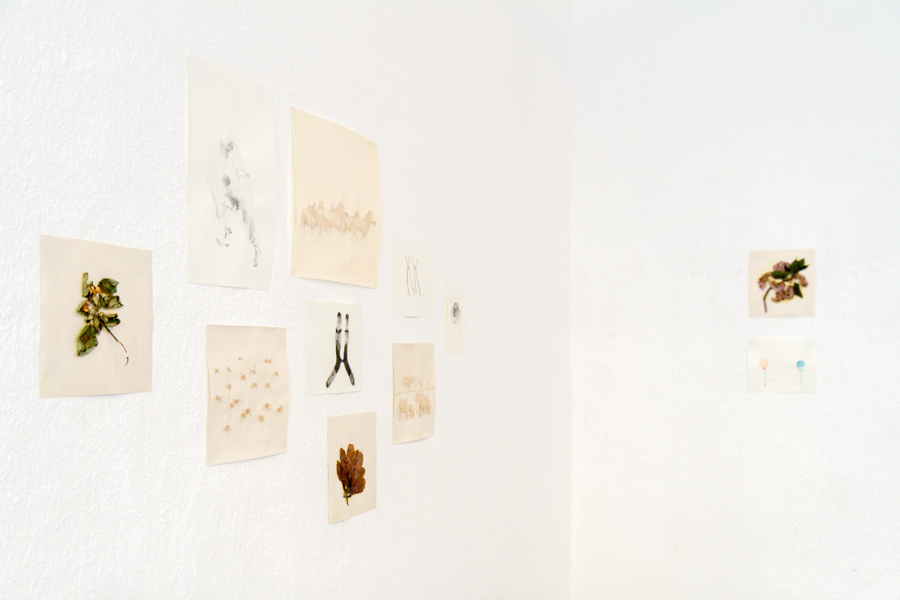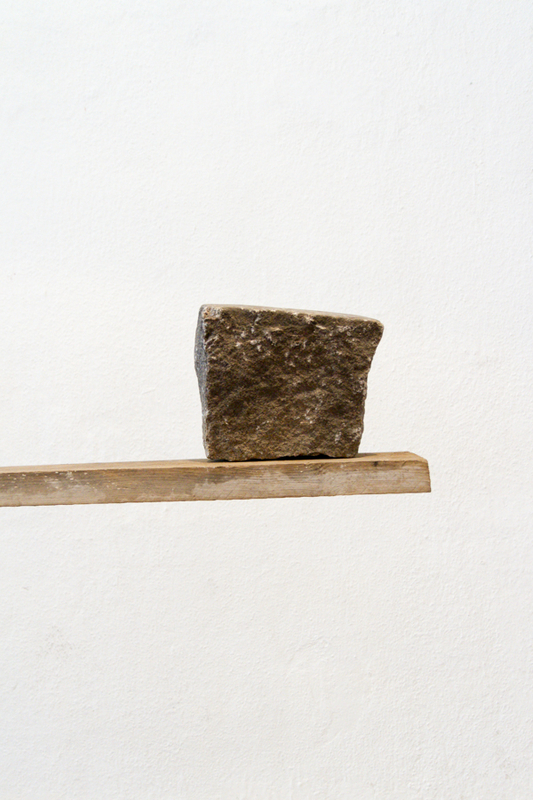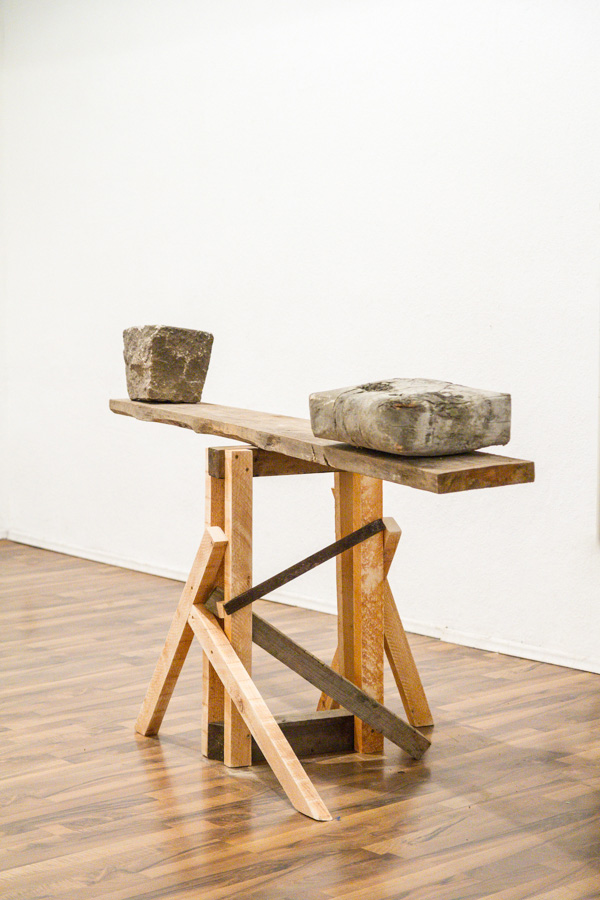 resist obvious connection
between the two parts
also avoid great distance
2014
Environmental dimensions.
Paper, coffee and tea on paper,
dried flowers, wood, stone
and concrete.
'resist obvious connection…' is the title of a four hands exhibition in collaboration with Sarah Stain.
The origami represents a goose and symbolises the migrant identity as the several animals painted with coffee and tea as watercolours.
The precariousness of some desiccated flowers constitutes the atmosphere of all the works, made by different elements picked up from the streets during night walks.
Balance and negotiation are represented through a seesaw that lifts two heavy blocks of stone and concrete.