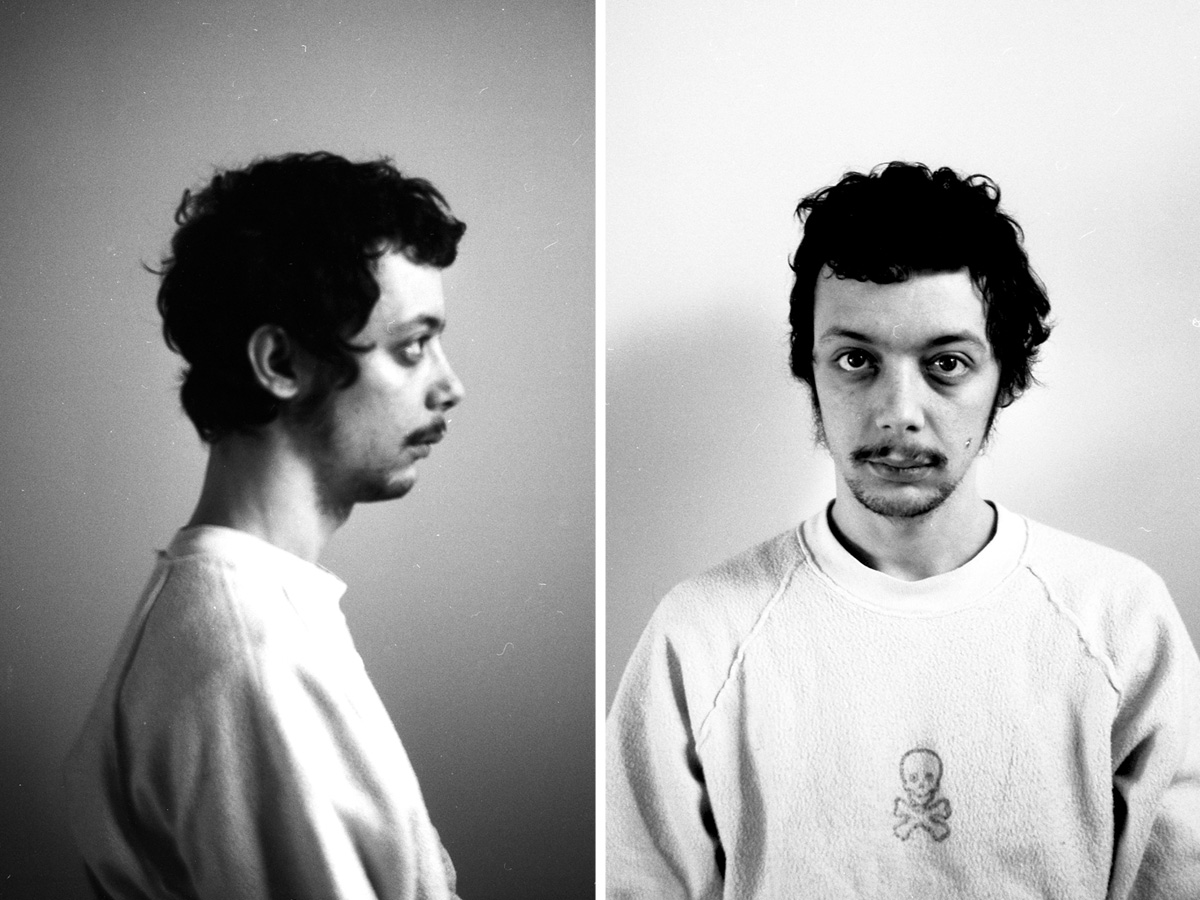 Mugshots
2012
each 6cm x 9cm.
Photos on Ilford HP5 PLUS film.
'Mugshots' is a photographic series of self portraits that use the criminal mugshot as a model.
The normative representation is treated in the most simple and clear way as possible through the frontal and lateral visions of the subject.
The pictures especially worsen in order to challenge the characteristic suspiciousness of the mugshot in opposition to the innocence of the passport photo.