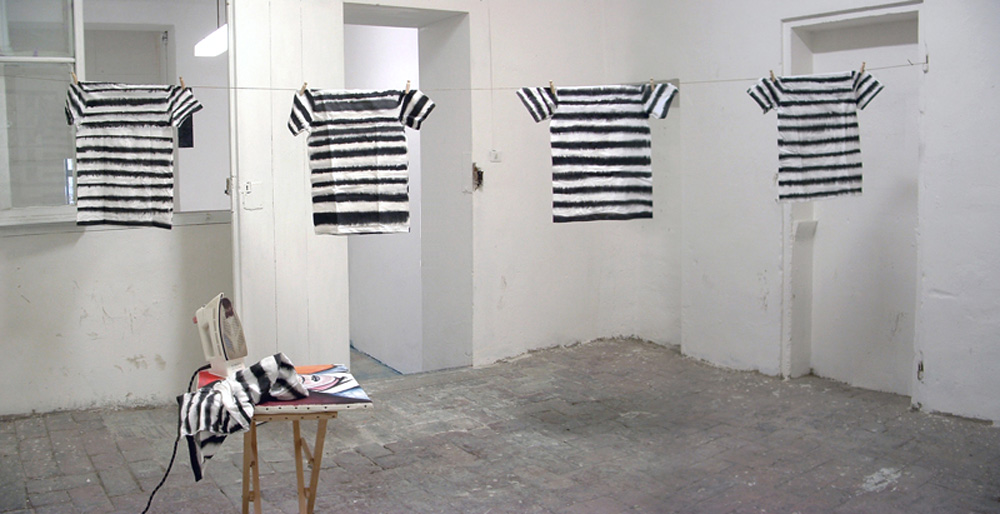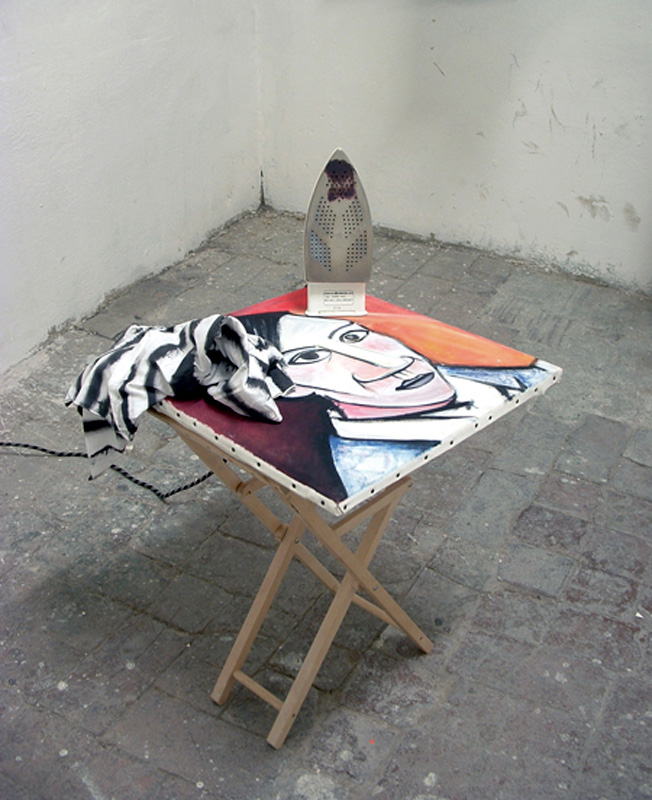 Wife's frustrations
2006
variable dimensions
Wood, canvas, painted T-shirts,
string, clothes pins and iron.
'Wife's frustrations' is an installation composed by several material.
The copy of Picasso's portrait is used as a small ironing board supporting an iron, and in the background several white t-shirts with black painted stripes are hanged to drying.
Evoking the proverb 'Behind every great man there's a great woman', the artwork reflects on subaltern role of woman in the artworld, compelled to remain in the shade of the majority of male art-stars.