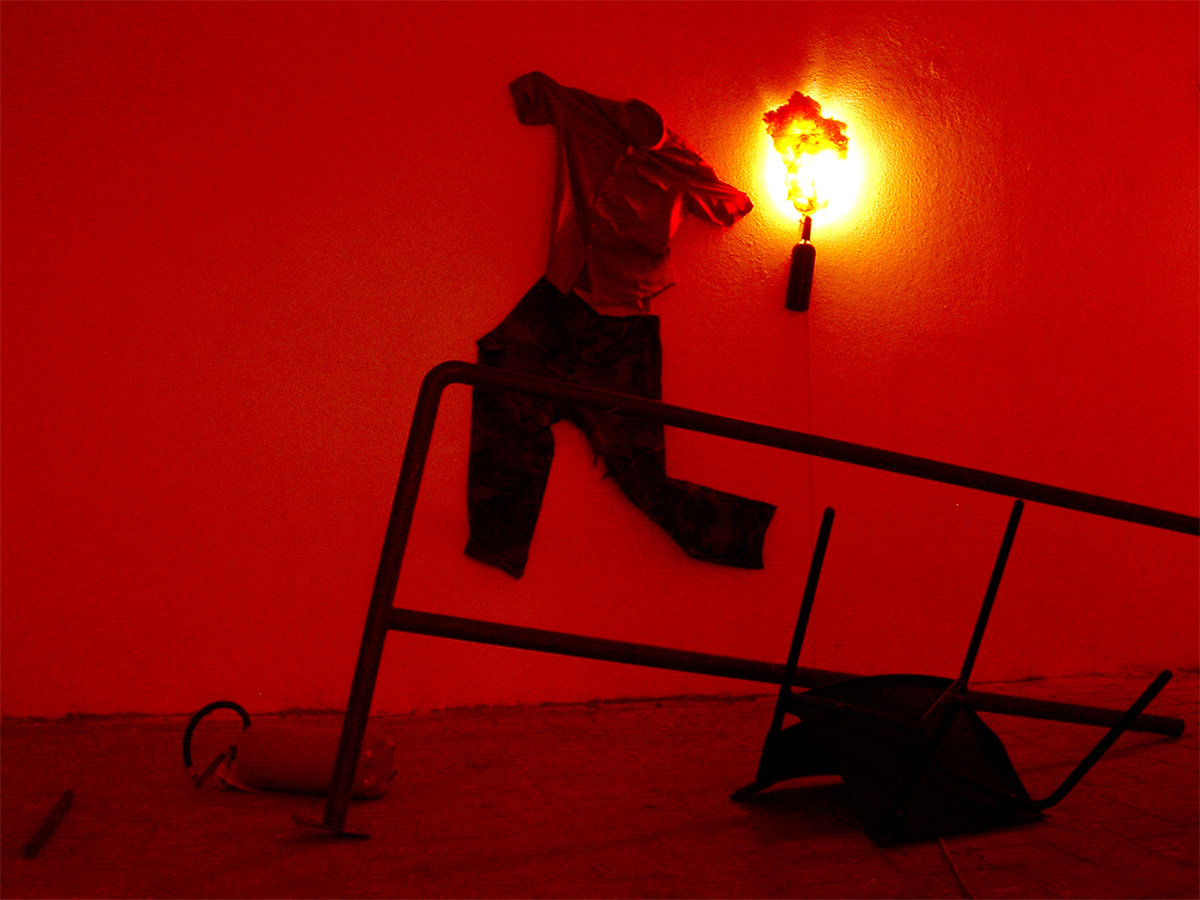 Untitled / We Are The Revolution
2006
variable dimensions.
Iron, clothes, polyurethane foam, light bulb,
bottle, chair and fire extinguisher.
'We Are The Revolution' is an installation that explicitly refers to urban riots as a performative act. The reference is direct but the action is symbolically sublimated in the art form. Poor materials are juxtaposed in an assemblage that fills the wall of a dark space and the whole composition is lighted by its own inner light —as the painting.