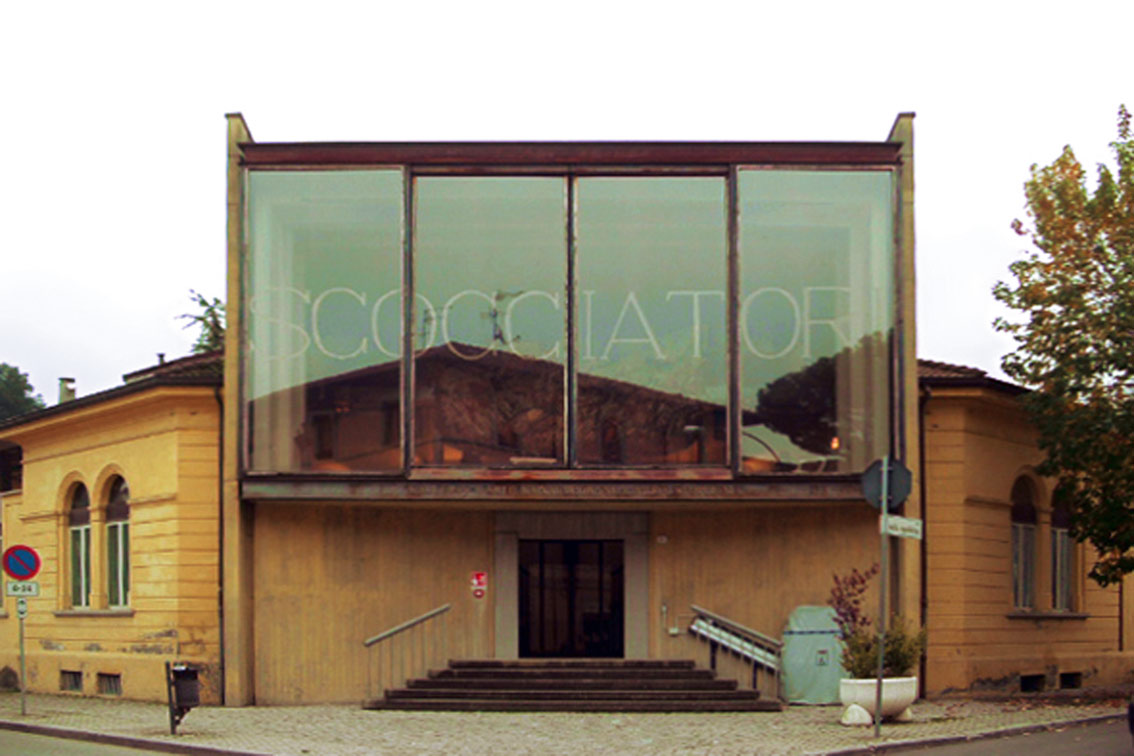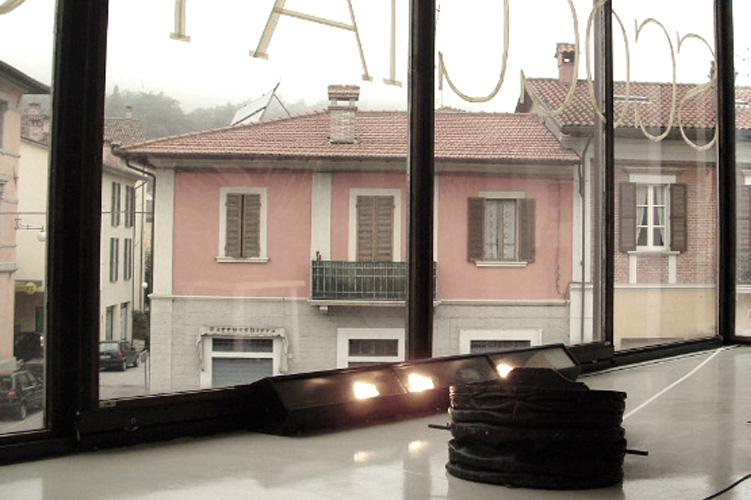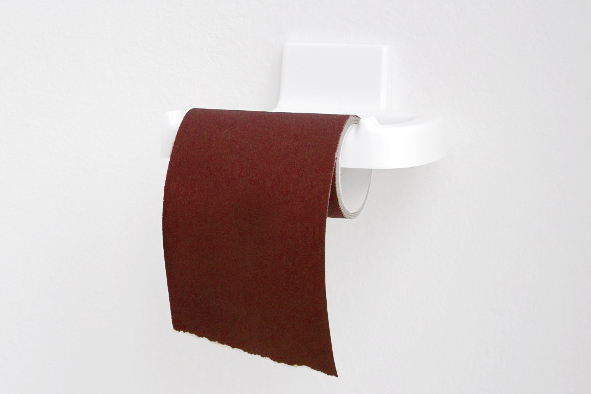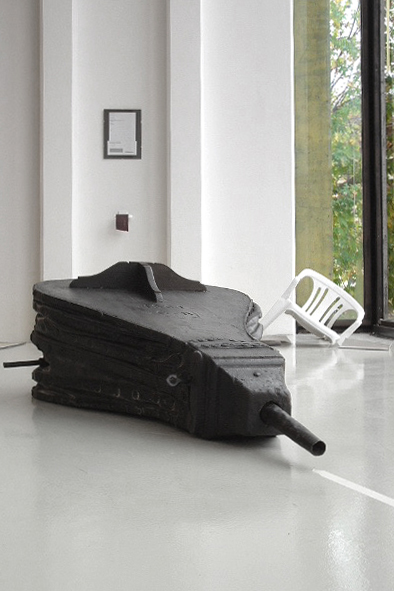 Untitled — Campigna Prize
2006
variable dimensions.
Scotch tape on window, ancient bellow of 1861,
a broken chair, telegram and a roll of sandpaper.
The project for the 'Campigna Prize' consisted of tracing the Italian word 'scocciatori' –'annoyers'–  with masking tape.
During the installation other elements were found in situ and added at the spatial composition.
The conversation between the installation and the sculpture of Mattia Moreni wants to recall to the cultural responsibility of the citizens of S.Sofia in order to provoke and incite their active participation to the cultural life, and to maintain historic memory.