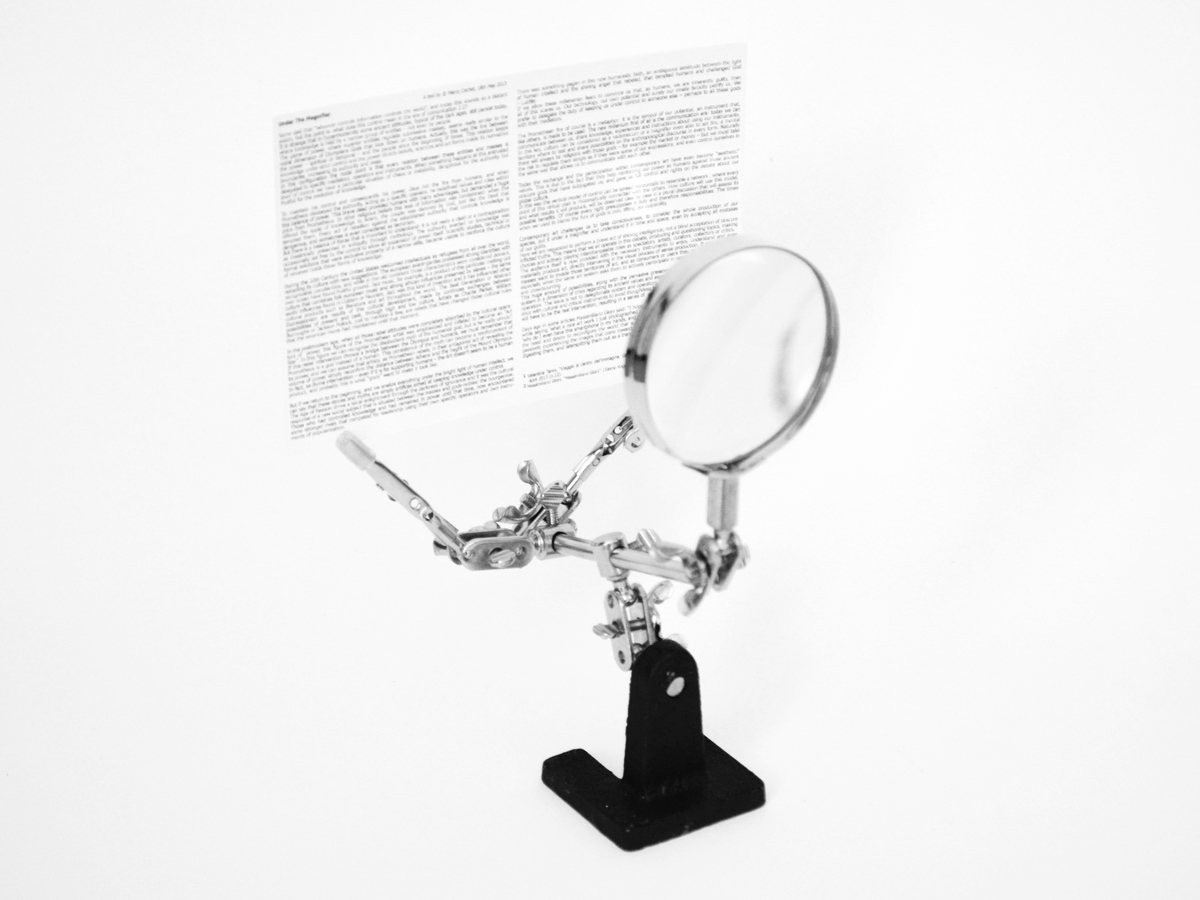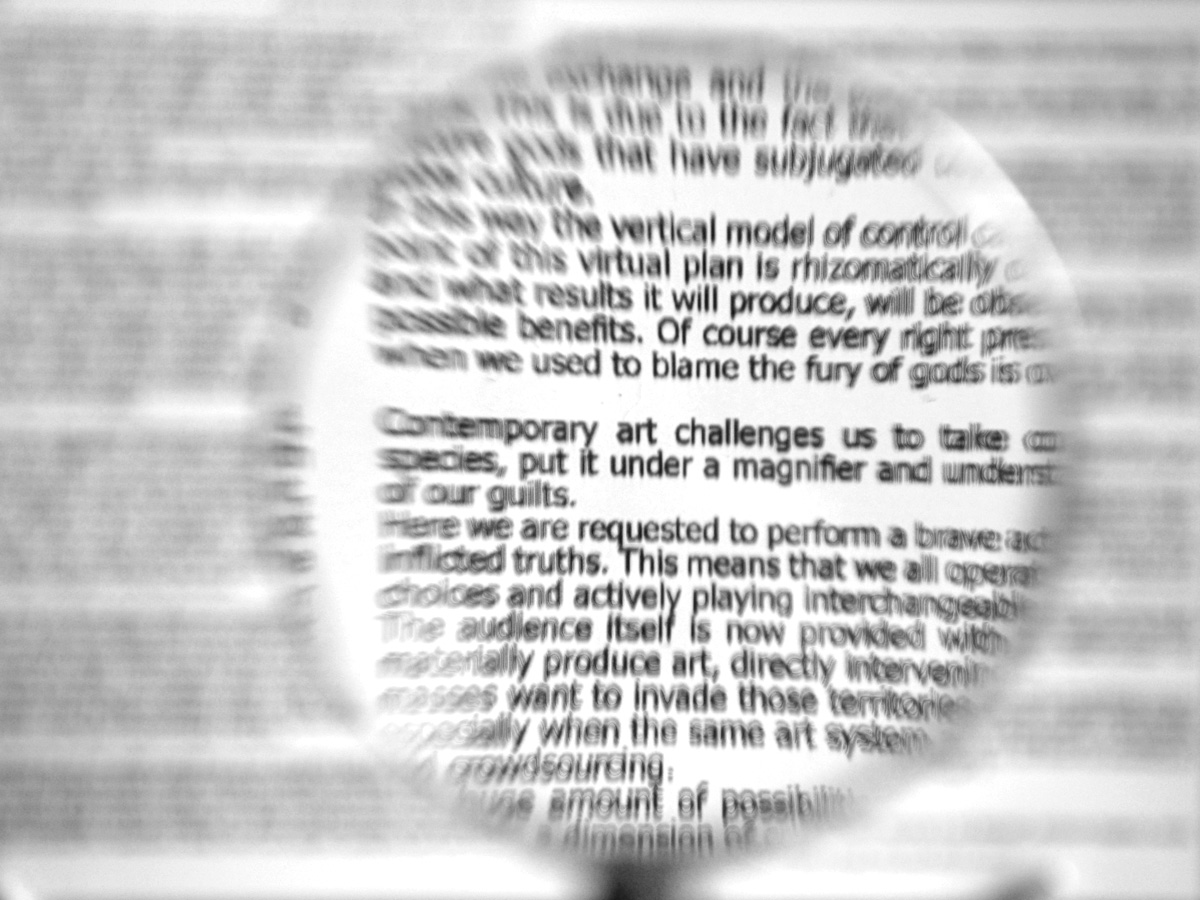 Under The Magnifier
2015
15cm x 15cm x 20cm.
Photographic paper, pvc, glass and metal.
'Under The Magnifier' is a little optical sculpture related to the homonymous essay presented for the Hannah Arendt Prize 2013.
This text —1500 words about the Promethean act of disobedience as the spirit of the creativity— is printed on a sheet of photographic paper that is 15000 square millimetres (15cm x 10cm).
A helping hands hobby tool supports the paper while a magnifier helps the reading, an act that functions poetically as a philosophical survey.