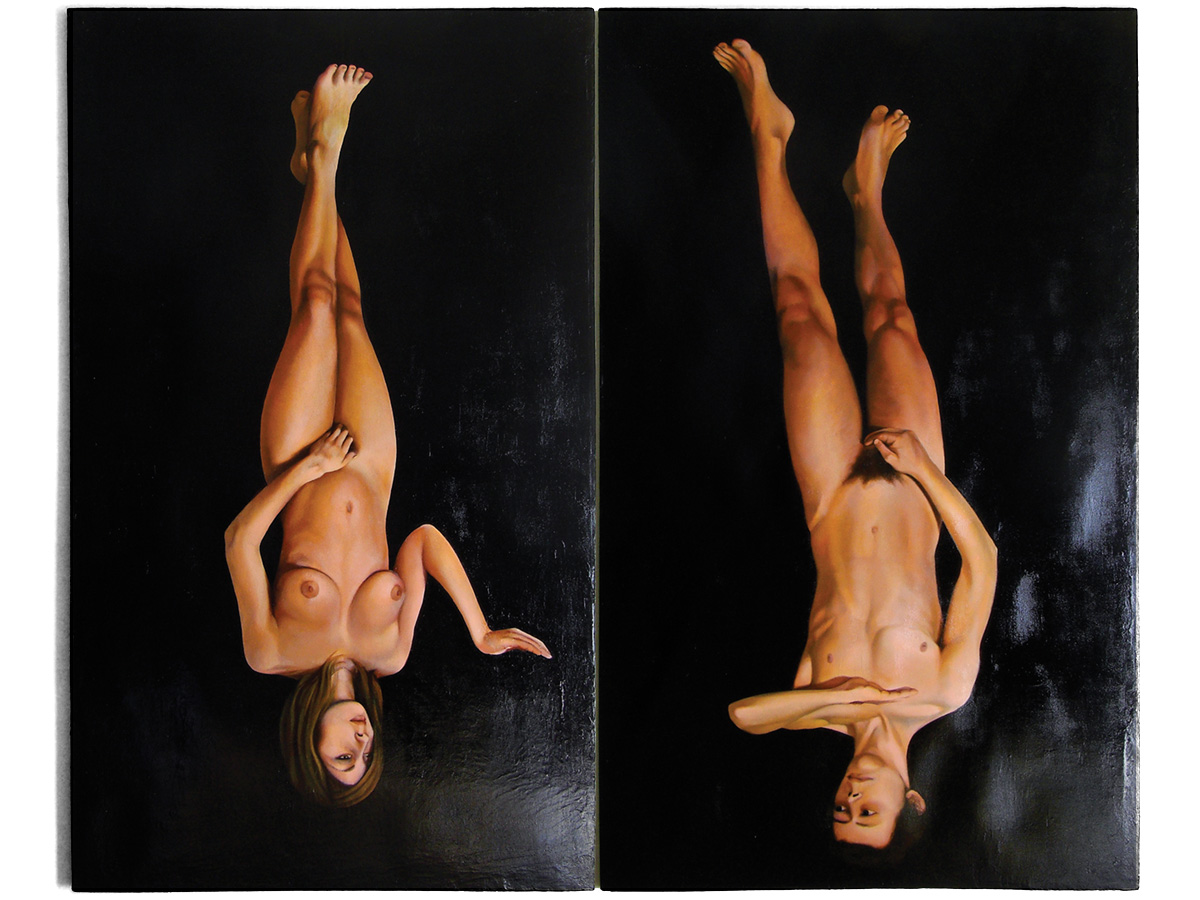 The Hangeds
2008
Diptych, each 106cm x 180cm.
Oil on wood.
'The Hangeds' is a two oil paintings on wood diptych.
The subjects —a man and woman's naked body— are painted in the traditional way. The medium wants to capture the attention of the viewer which will turns upside down his head to better observe the beauty of the paintings. As in an anamorphosis, he will try to settle the distorted images and this act represents his effort of understanding —which is the goal of this work.