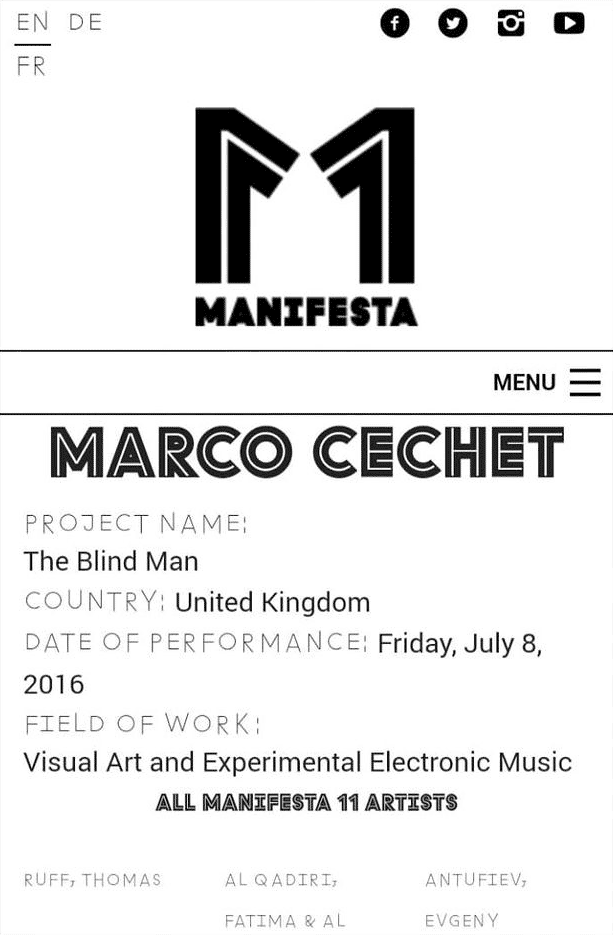 The Blind Man
2016
Audio, 45′.
Digital soundscape.
'The Blind Man' is an audio piece produced for a festival of performances at Cabaret Voltaire, within Manifesta 11, Zürich.
This 45-minute long soundscape was played only once, in complete darkness, emphasising the physical impact of the listening experience. Sound occupies the space as a sculpture or an installation while simultaneously is invisible and crossable like air. Embodying this dichotomy, The Blind Man deals specifically with visually impaired people approaching the art world.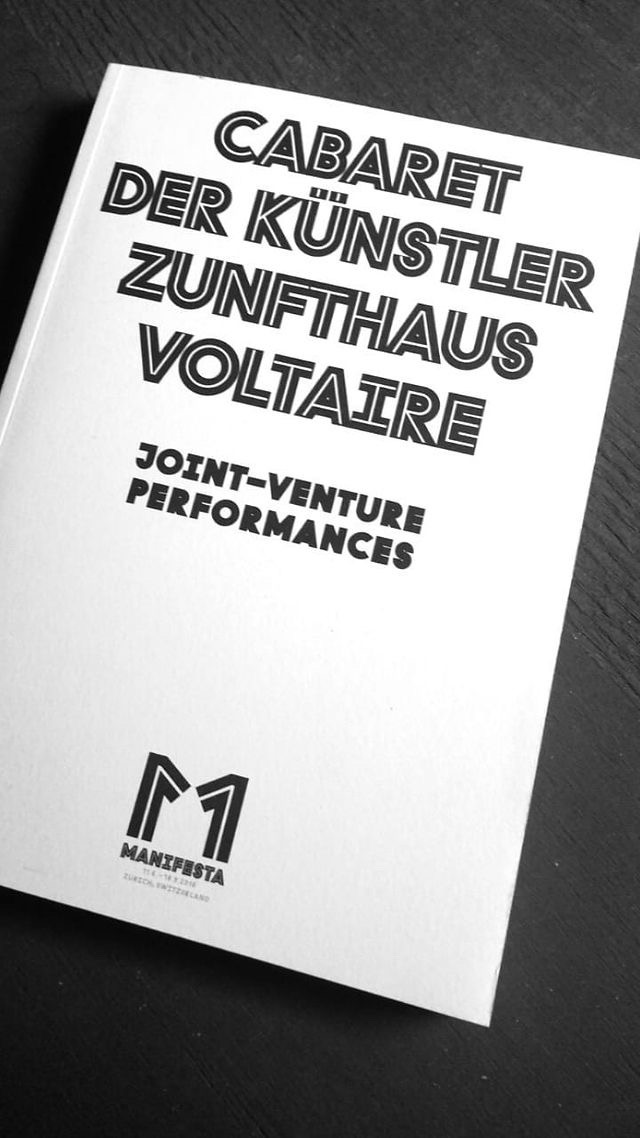 Joint-venture Performances catalog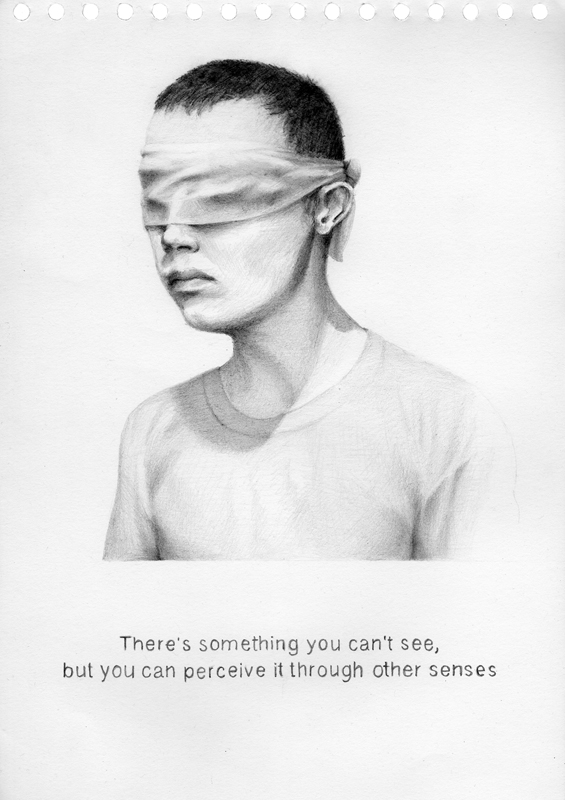 The Blind Man
2016
A4.
Graphite on paper.
The original concept drawing exhibited at the Krypta of the Cabaret Voltaire during Manifesta 11.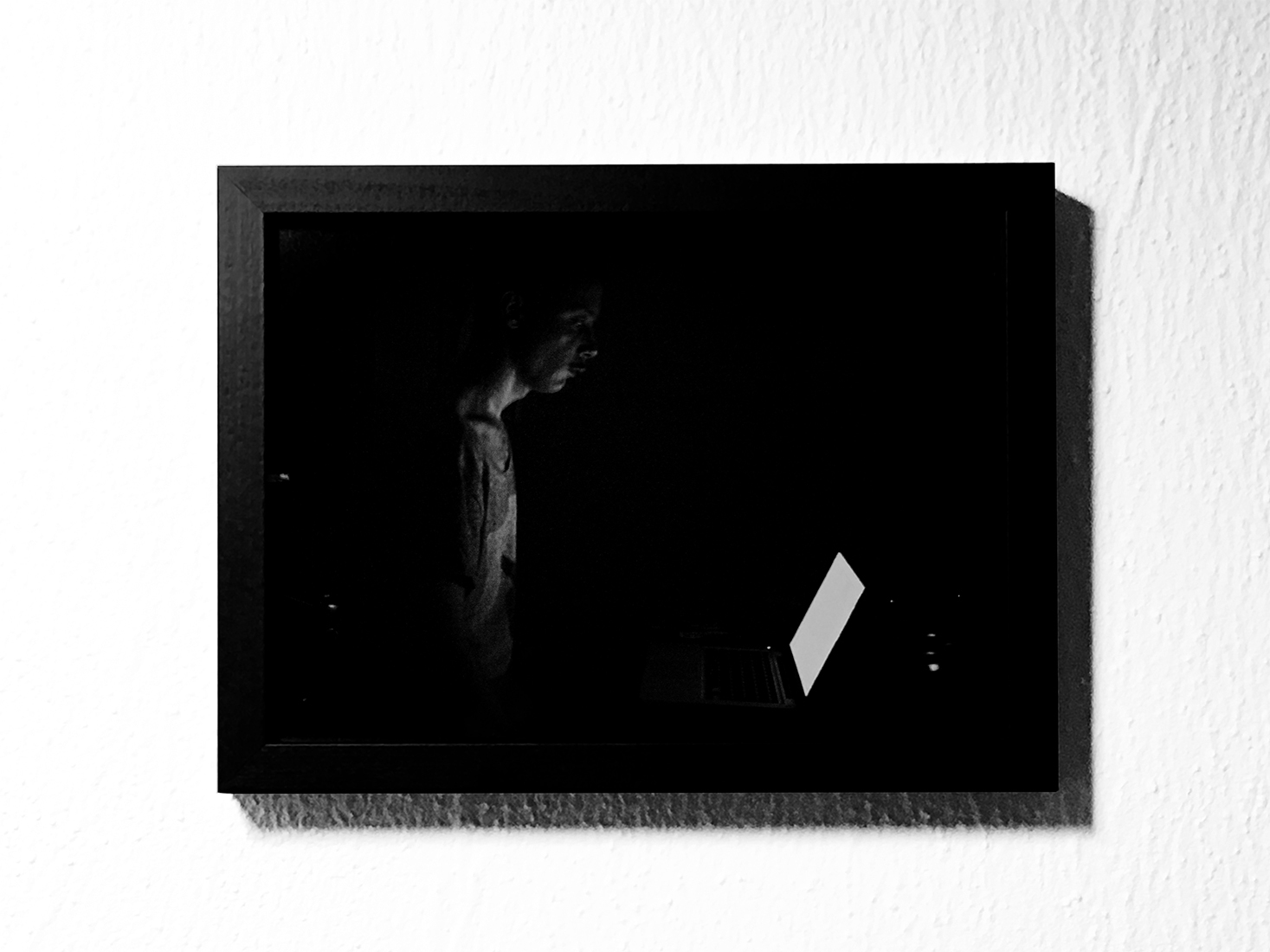 The Blind Man
2016
13cm x 18cm.
C-Print, documenting photo by Romina Giuliani.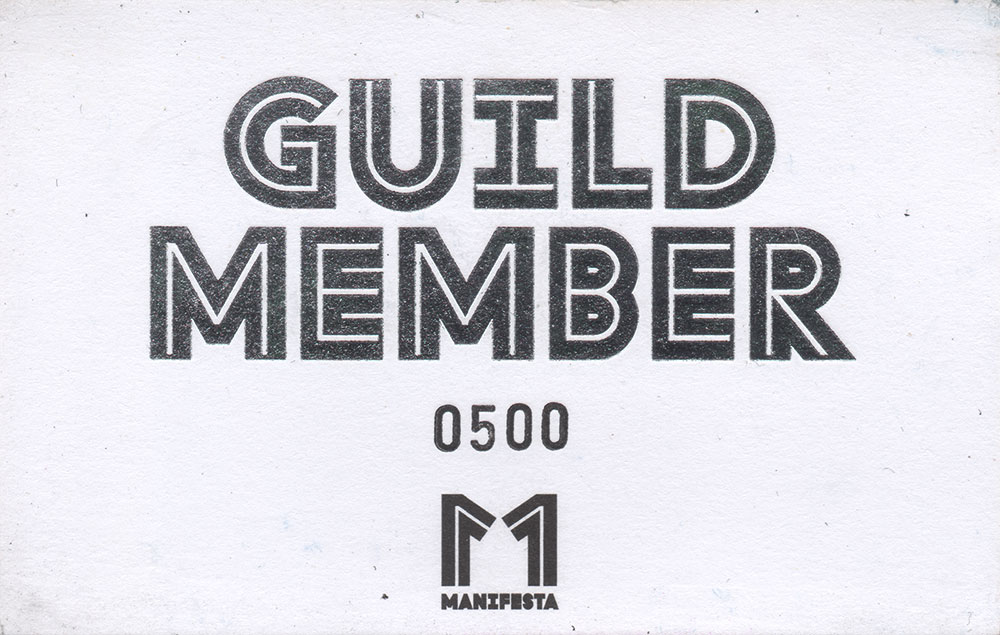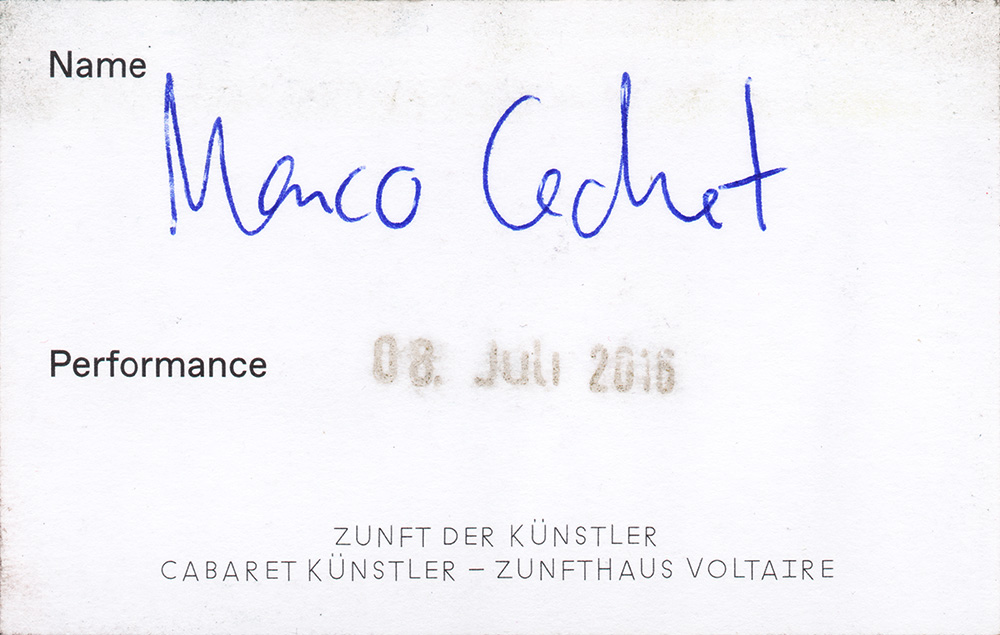 Guild of the Artists card