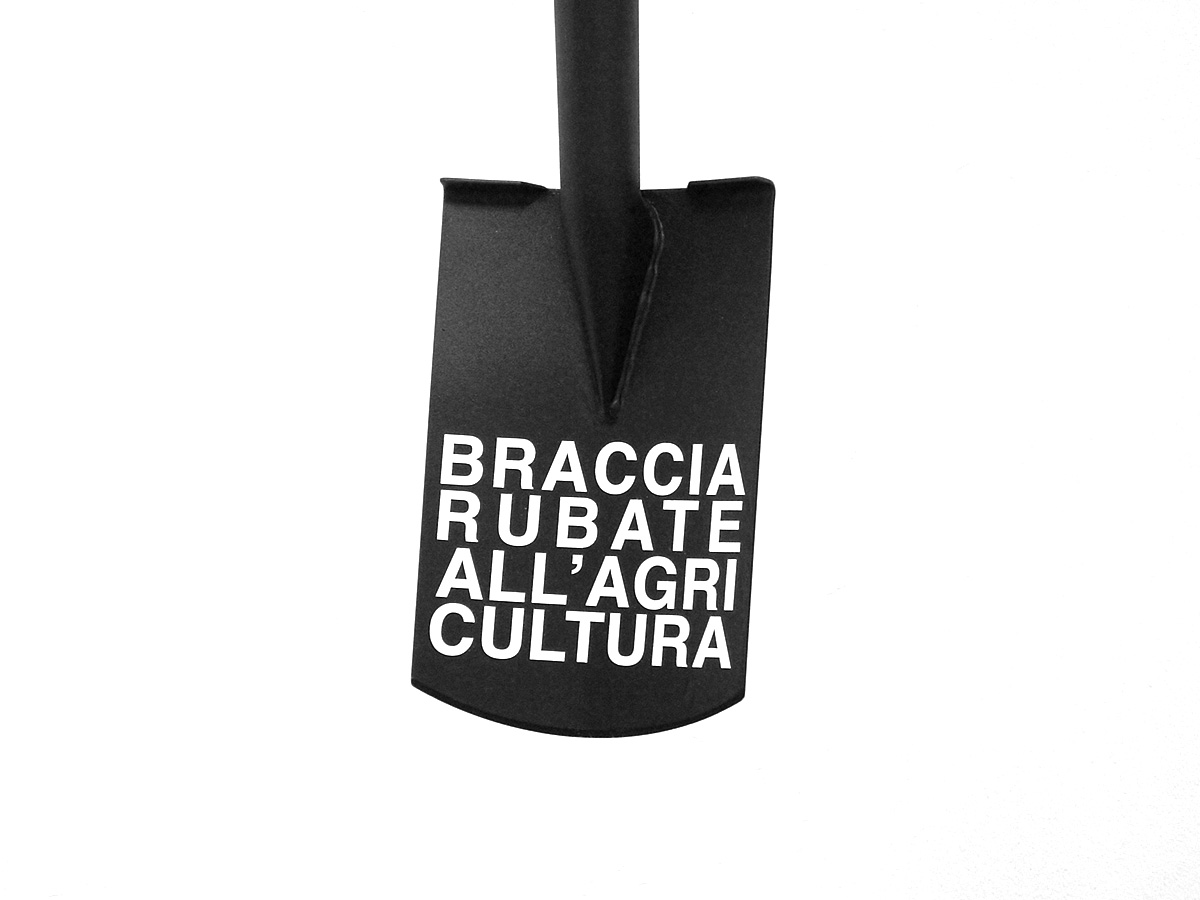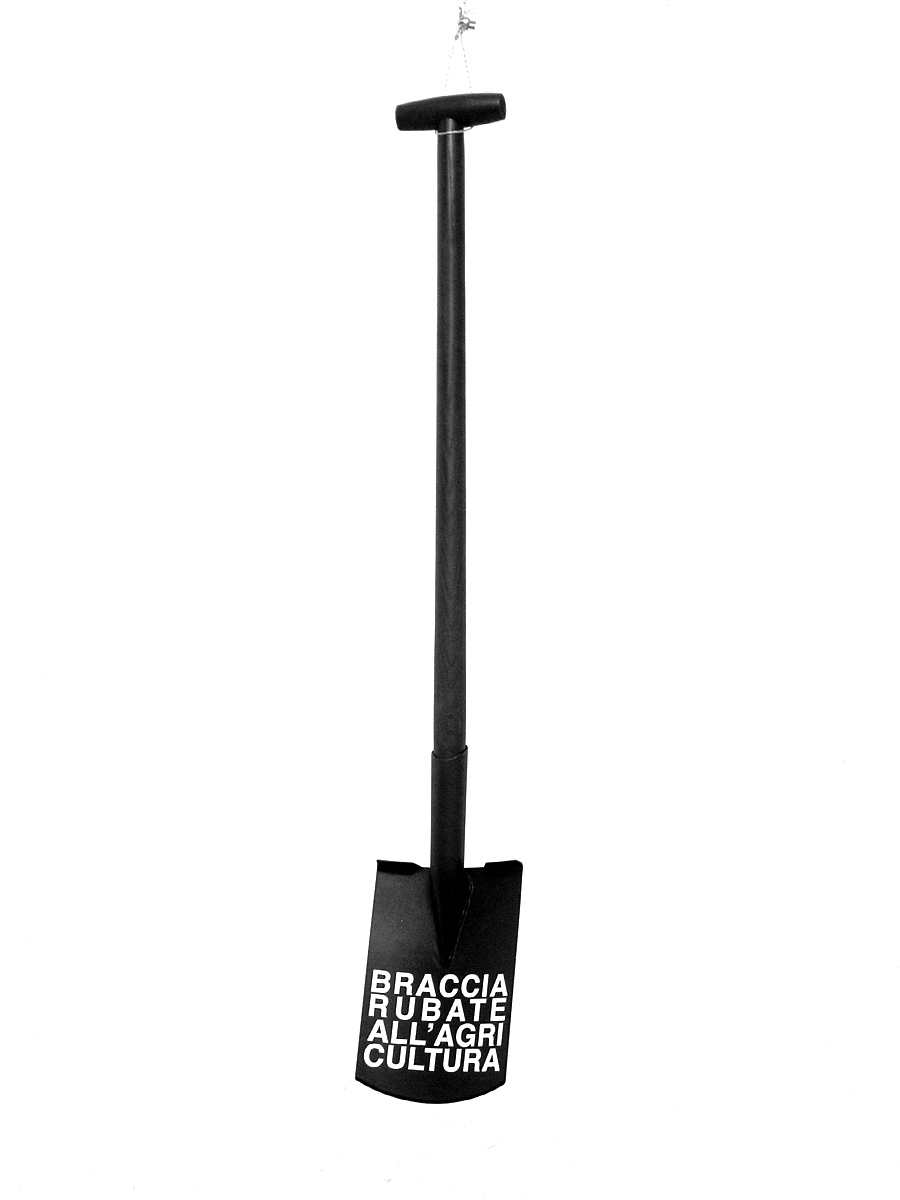 Shovel
2006
25cm x 100cm x 7cm.
Enamels on wood and metal.
'Shovel' is a work that refers to Marcel Duchamp's 'In Advance of the Broken Arm' artwork.
As a replicas, this ready-made is detoured in its meaning. The shovel is finely airbrushed with a sentence of the Italian popular wisdom, used to define a useless person as a useful workforce on fields.
The ambiguity between the words "coltura" —cultivation— and "culture" reinforces these misunderstandings.