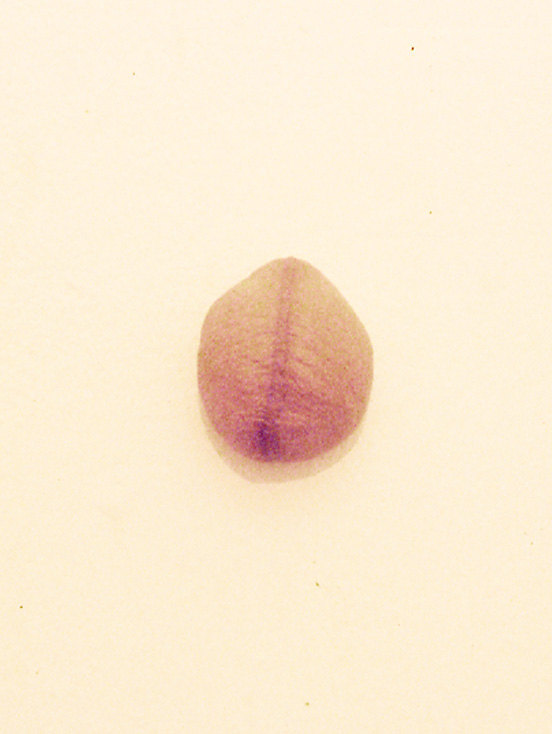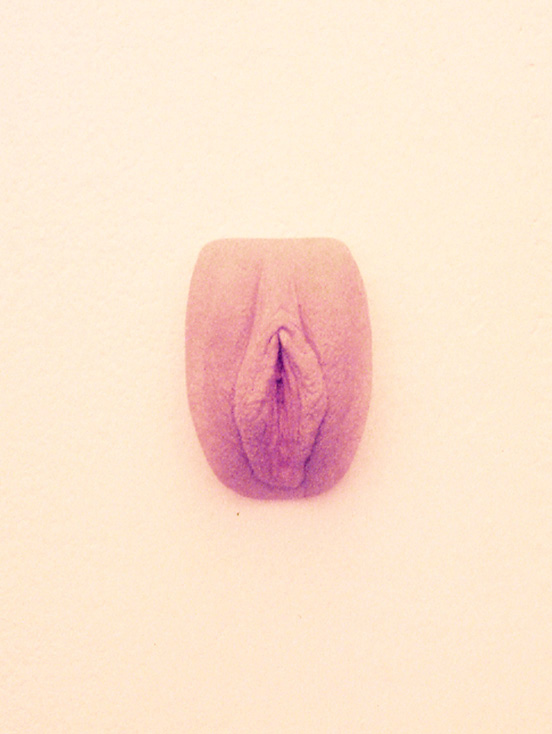 Living Proof
2007
Each 7cm x 10cm x 4cm circa.
Painted plaster.
'Living Proof' is a work composed by two painted casts of a scrotal sack and a vulva. The two little sculptures refer to the similarities rather than differences between male and female gender, evoking the poetic image of an open and a closed blossom.
These similarities are derived by the development in the fetal period —before the 7th week of gestation— when both genitals are based on the same anatomical structure.