Video of the action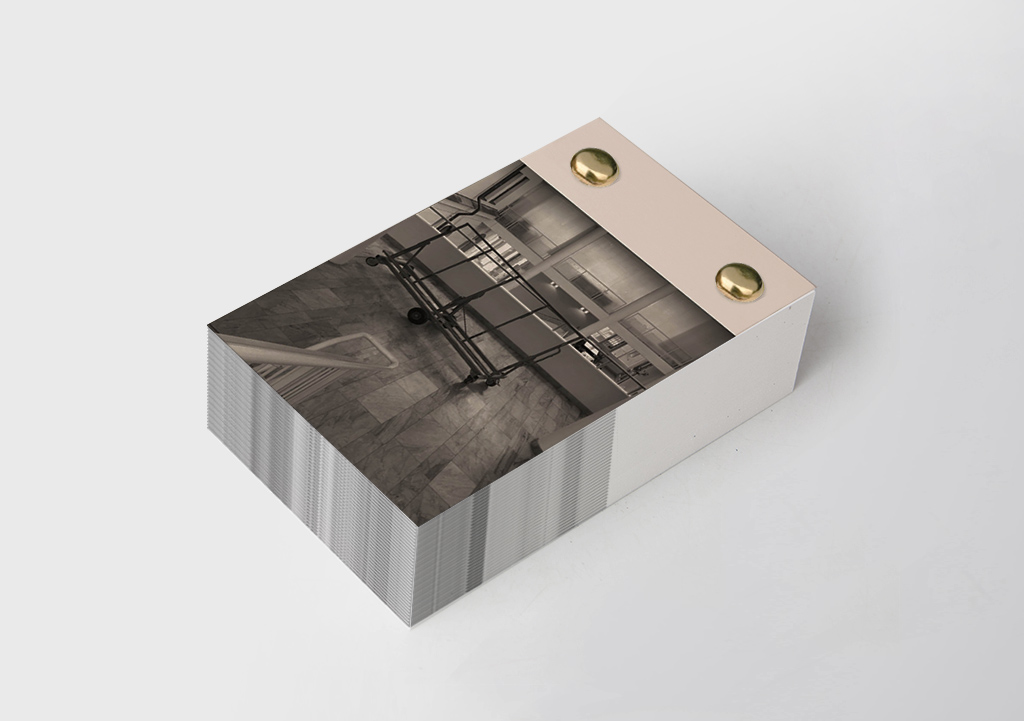 Flip book documenting the action.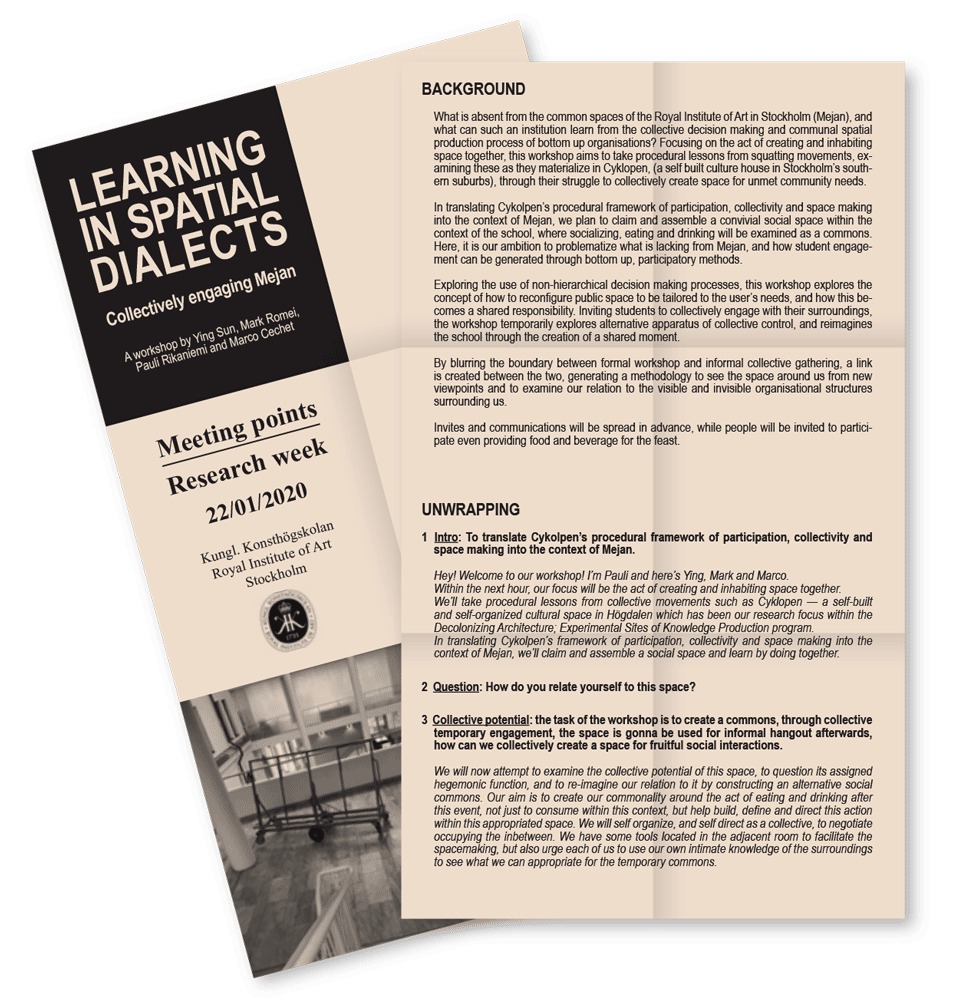 Learning in spatial dialectic —
Collectively engaging Mejan
2020
Action: environmental dimensions.

Flip book: 90mm x 62mm x 30mm circa.
Digital print on paper, 127 pages.
download PDF
'Learning in spatial dialectic' is a collective action that produced a spatial intervention at the Kungl. Konsthögskolan in Stockholm, during the Research Week 2020.
Appling non-hierarchical decision-making processes, this action explored the concept of reconfiguring public space and how this becomes a shared responsibility. Participants were invited to engage collectively with their surroundings, explore alternative apparatus of collective control, and reimagine the school through the creation of a shared moment.