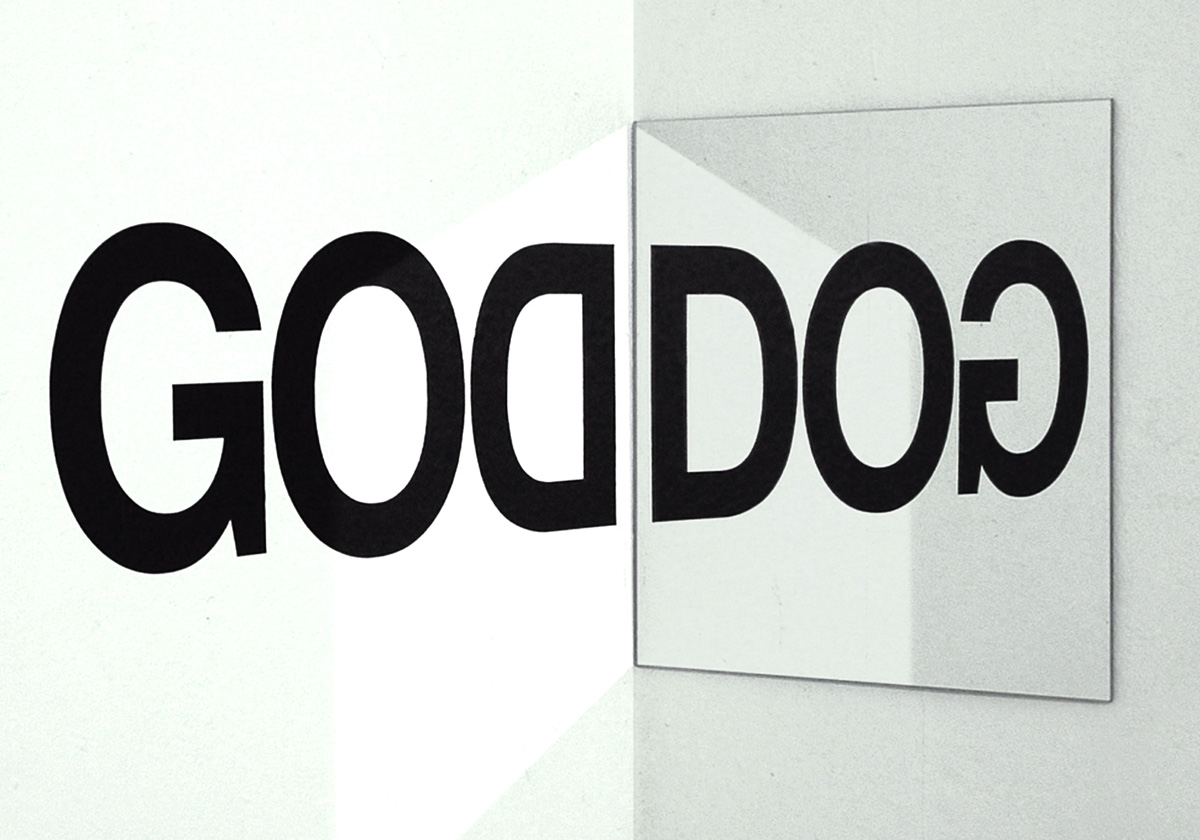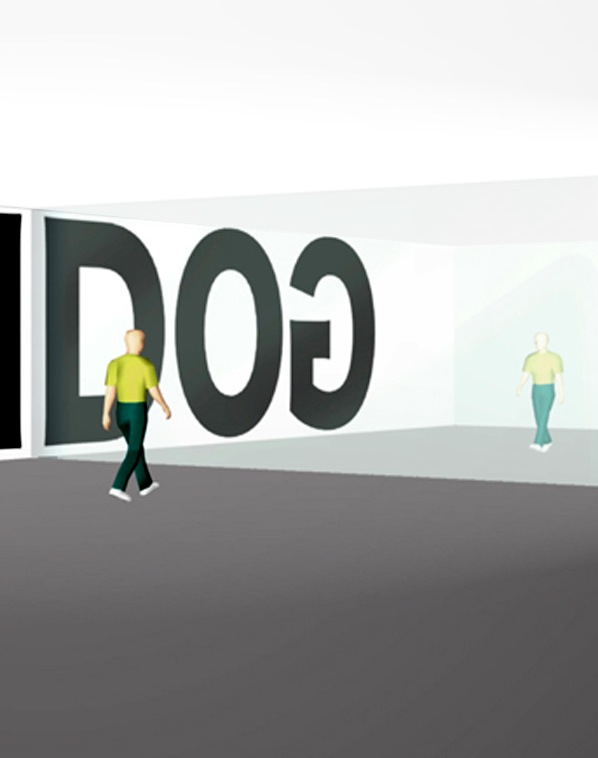 GoDoG
2005
Environmental dimensions.
Mirror and letters painted on the wall.
'GodoG' is an installation that reflects on the different layers of the judgments concept.
The artwork represents a visual ambiguity that is its own meaning: the abstract idea of the word "God" —symmetrically reflected— reveals itself as fallible, as the viewer —seeing himself in the mirror— is in a continual dialogue with its own ambiguity.