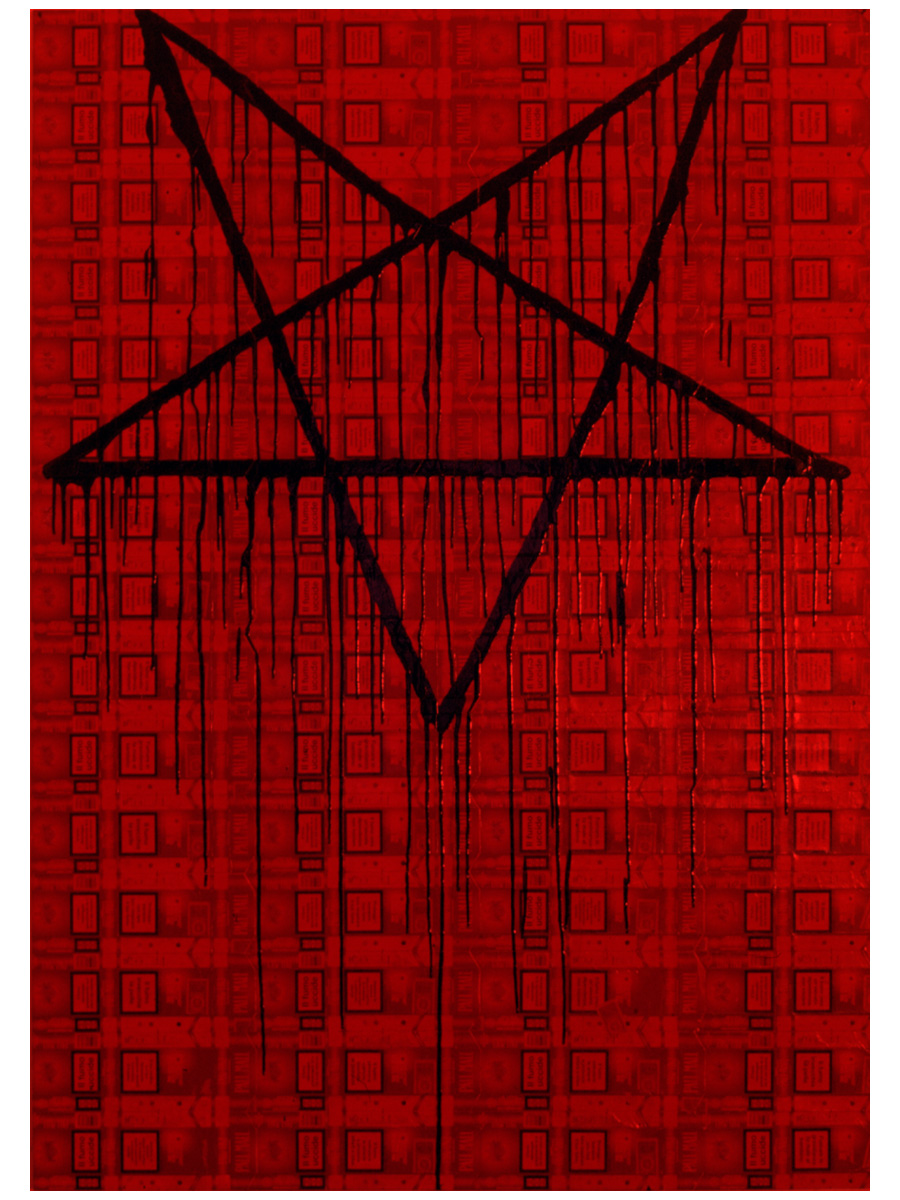 Faust
2010
70cm x 100cm.
Forex, enamels and sixty
packages of cigarettes.
'Faust' is a work based on sixty packages of cigarettes smoked in one month.
The collage is composed of a background pattern with a layer of transparent red colour and a dripped pentacle traced with a dense black enamel. The title refers to the tragic play of J.W.Goethe where the protagonist stipulated a pact with the devil who gave to him powers for a period of time in exchange of his soul. Cigarettes symbolize the ephemerous pleasure that is unable to be satisfy.