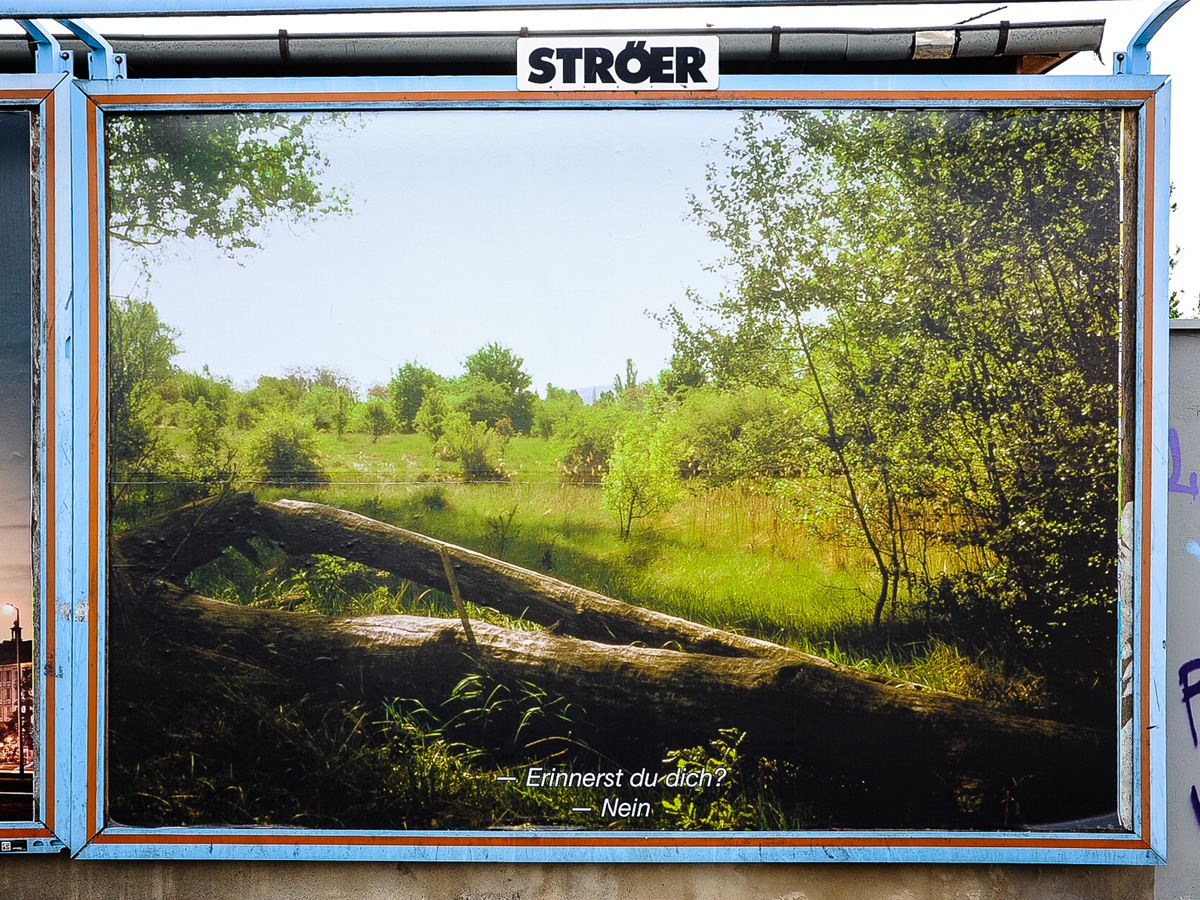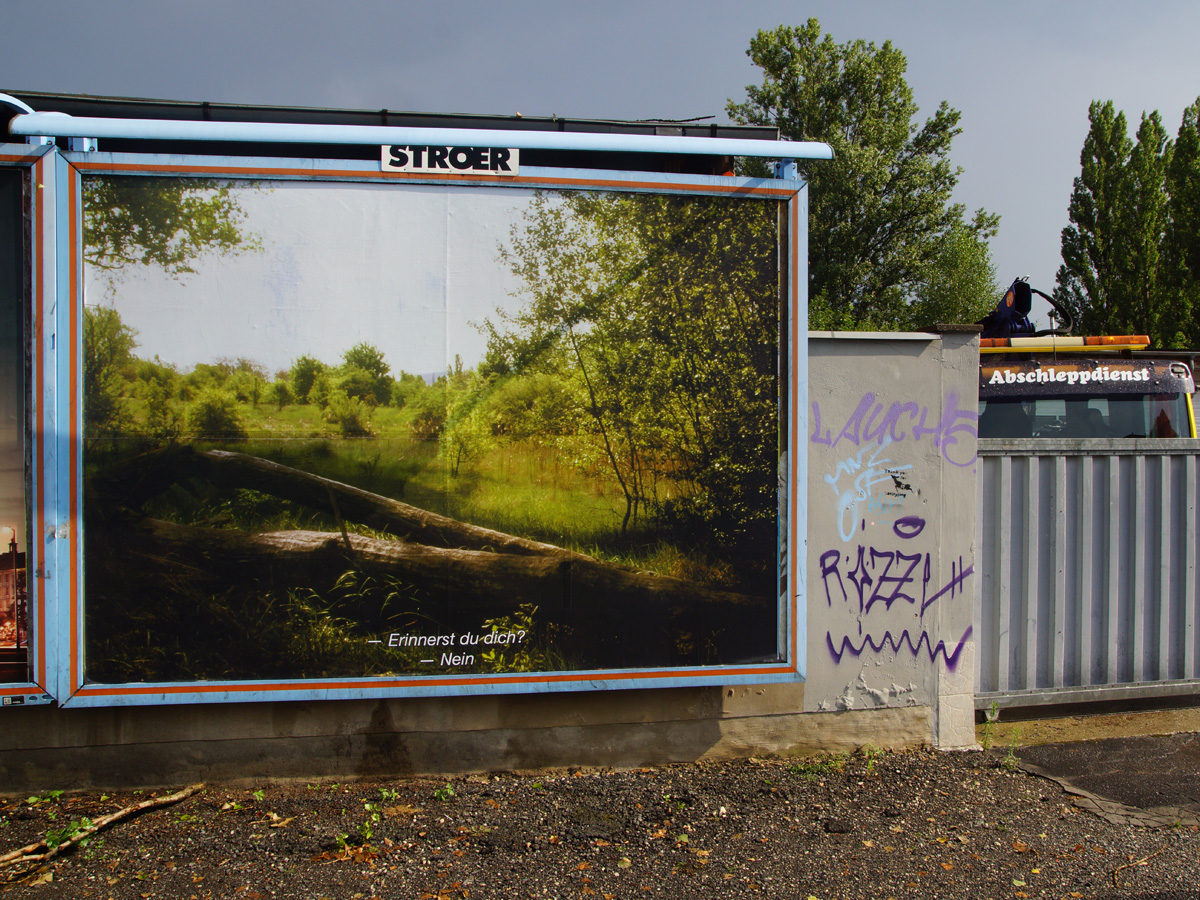 Erinnerst du dich?
2014
356cm x 252cm.
Billboard, ink on paper.
'Erinnerst du dich?' is a site-speci c work specially designed for the international billboard art exhibition 'Dresden Public Art View'.
A photograph evoking Arcadia —an idyllic territory that poetically represents the triumph of nature— is treated as a single frame of a hypothetical film, where subtitles refer to a dialogue that puts this vision in a melancholic suspension. This billboard clashes with the environment where it's installed: a typical urban landscape without any green area.