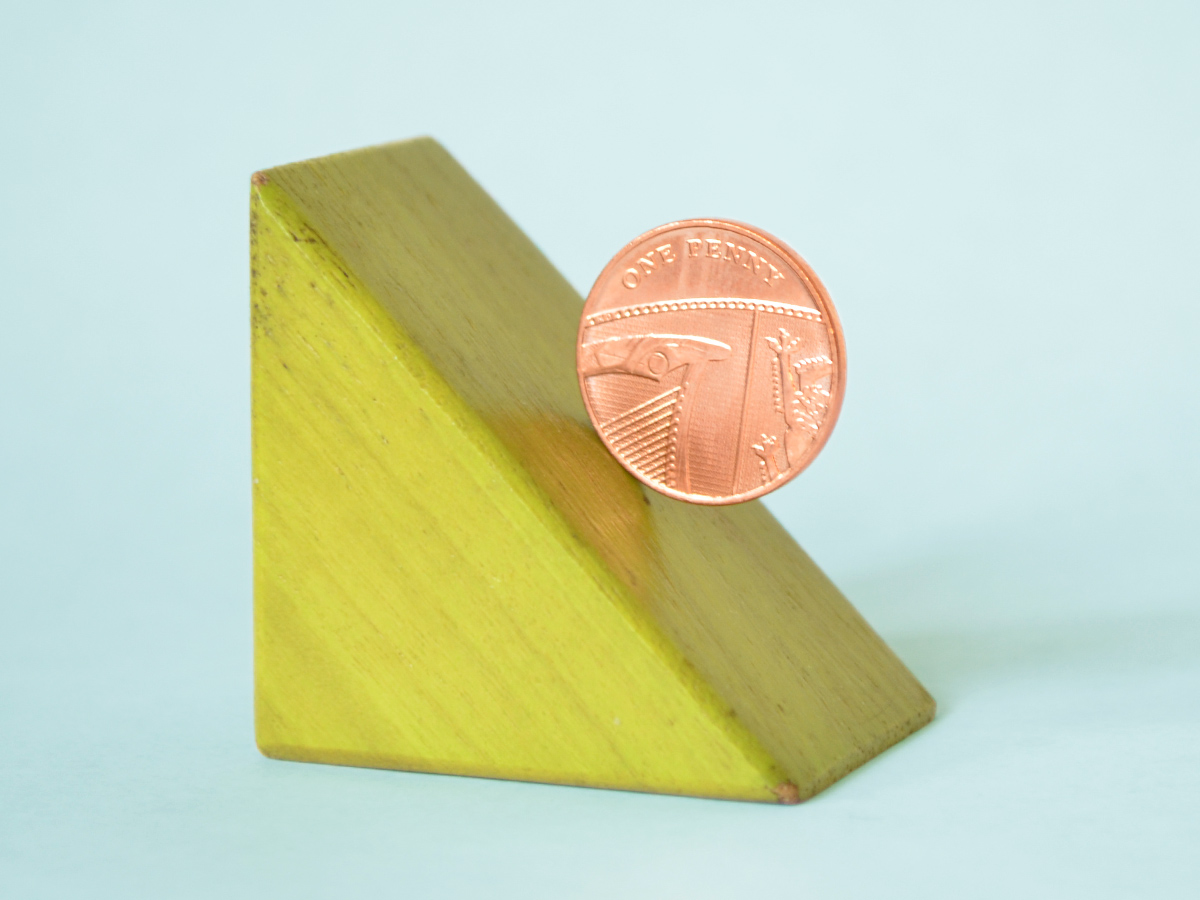 Daddy's Girl
2015
4,2cm x 4,2cm x 3cm.
Copper-plated steel,
wood and magnet.
'Daddy's Girl' is an ephemeral assemblage made by the juxtaposition of two objets trouvés: a Penny (British decimal coin) erected onto a steep wooden solid.
The objects join via a hidden magnet, producing an impossible equilibrium that strengthens the title's mischievous allusion.