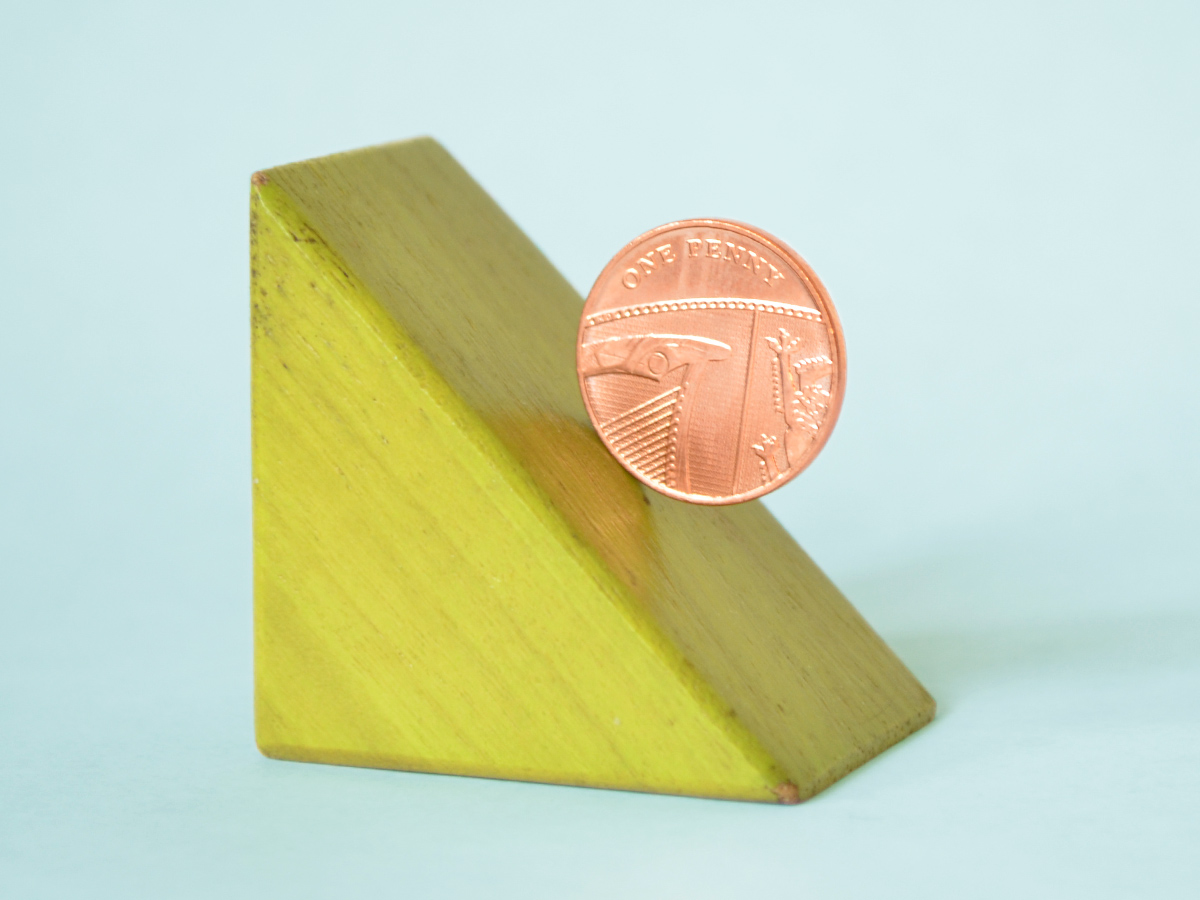 Daddy's Girl
2015
4,2cm x 4,2cm x 3cm.
Copper-plated steel,
wood and magnet.
'Daddy's Girl' is an ephemeral assemblage made by the juxtaposition of two objets trouvés: a Penny (British decimal coin) erected on a geometric wooden solid.
The objects are merged via an hidden magnet and the mischievous allusion of the title is strengthened by the apparently impossible suspension of the little coin onto the steep base.