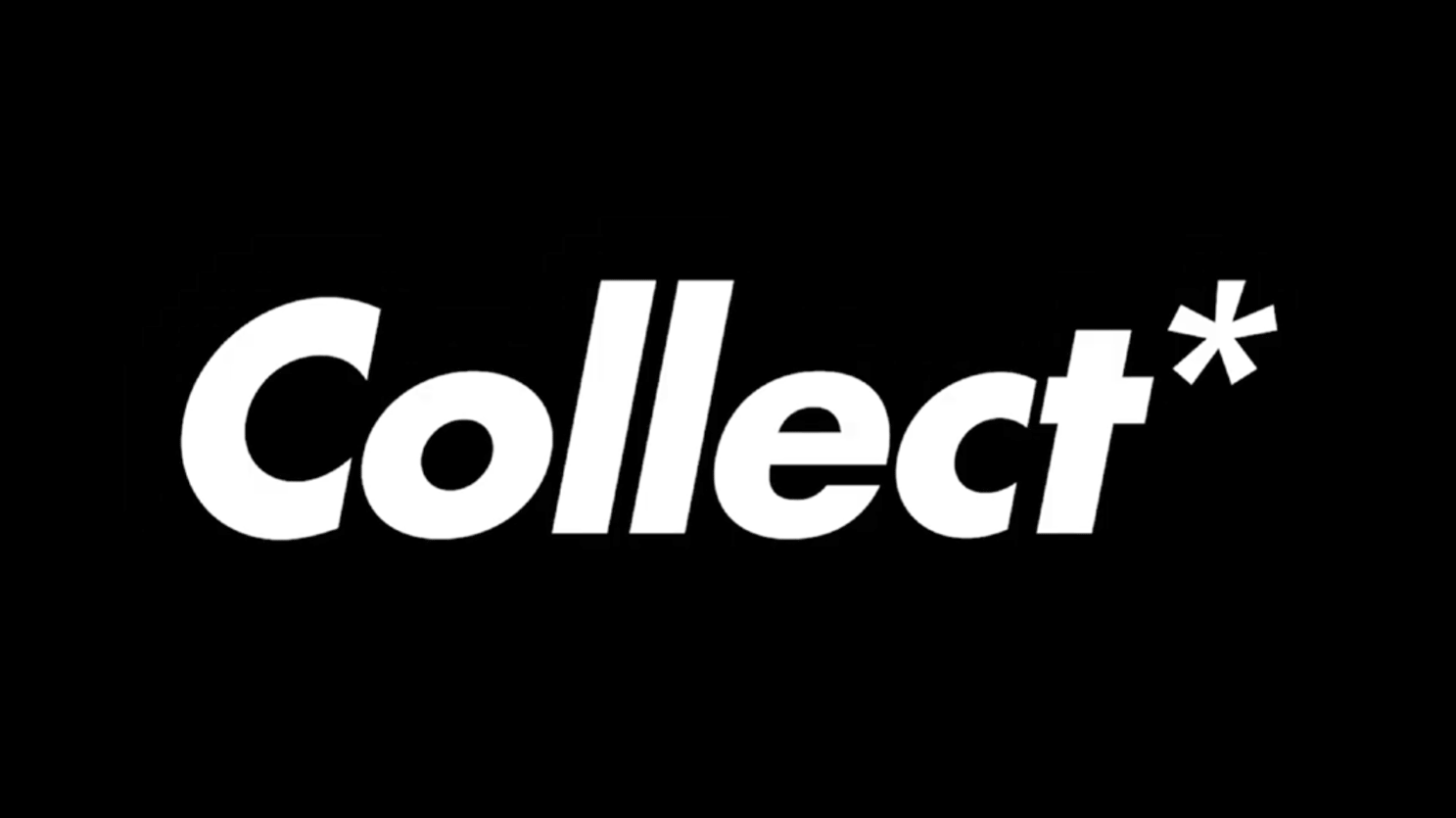 Stills from video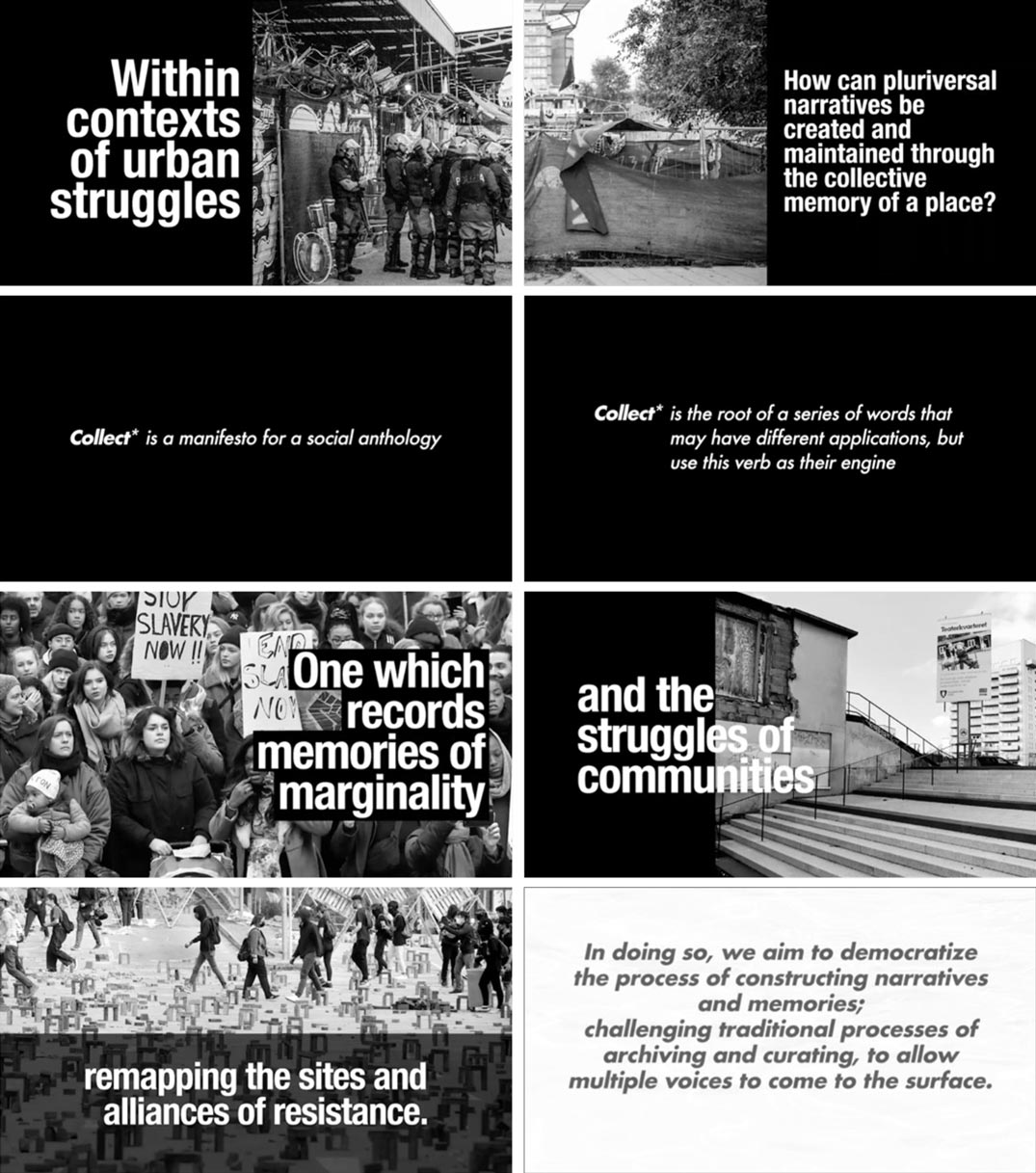 Collect* Manifesto
2020
MP4 16:9, 2'07".
Digital video.
'Collect* Manifesto'
is a video that presents a programmatic manifesto related to the extended material of a research group composed of myself, Ying Sun, Mark Romei and Pauli Rikaniemi within the Decolonizing Architecture Advanced Studies community.
The text
, collectively written and read by the group, is integrated with images through digital motion graphic techniques.
The video is a section that I produced for our video essay called
'Collective Memory as a Site of Resistance'
.