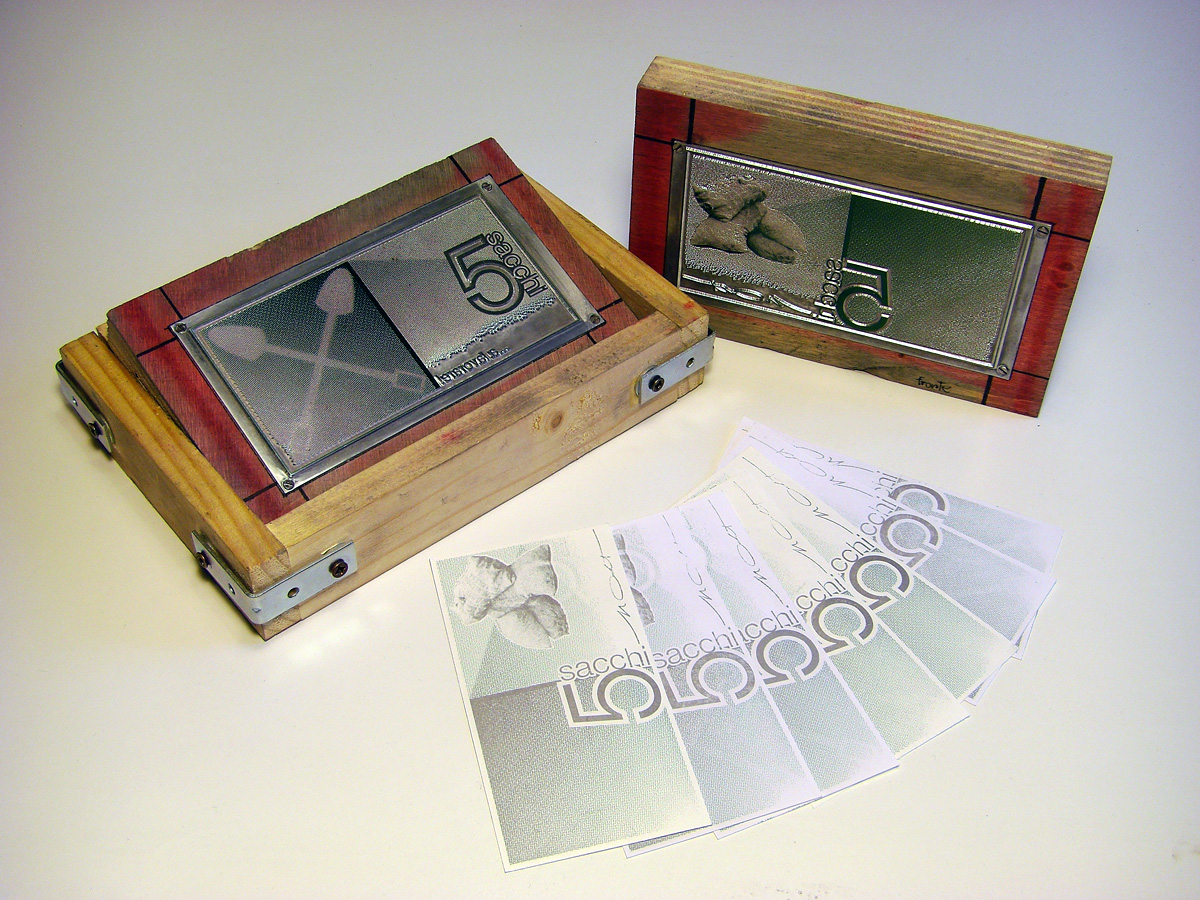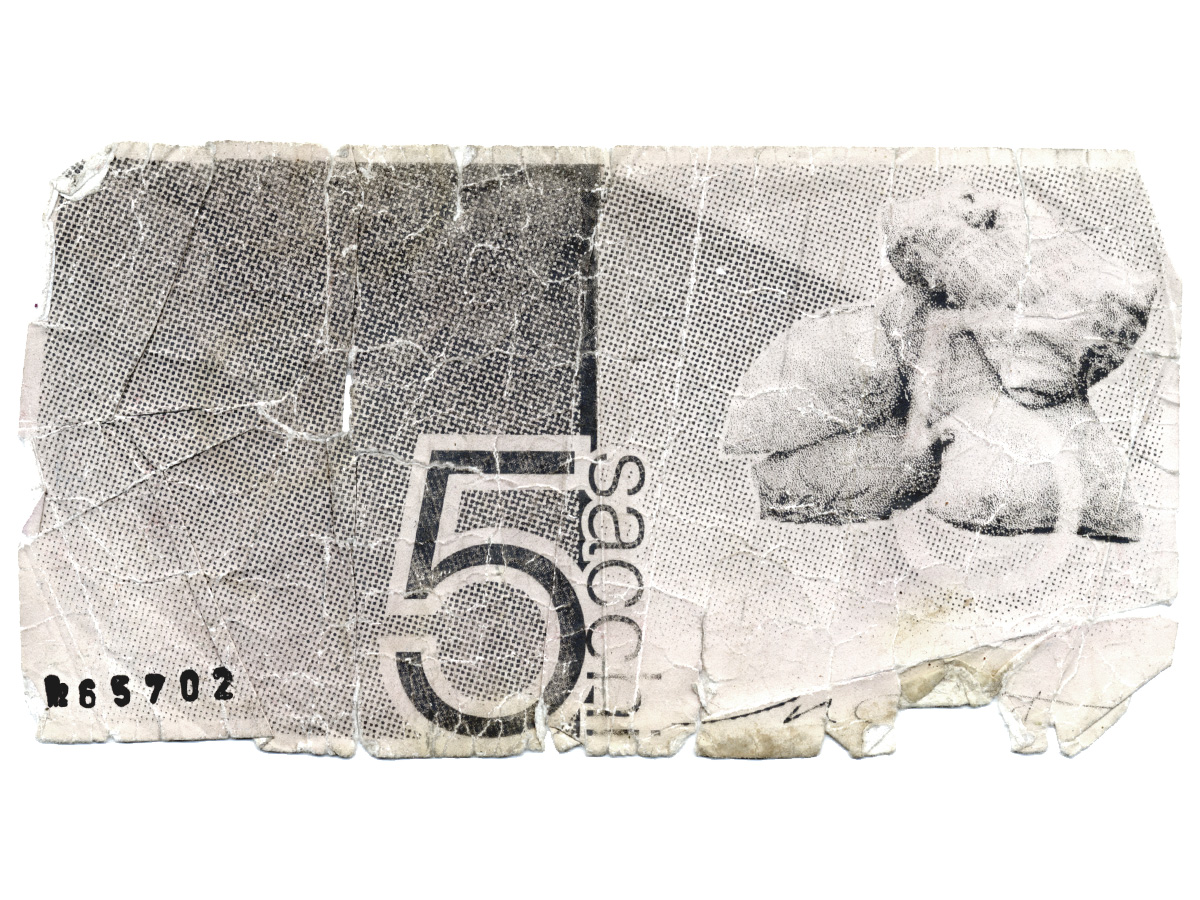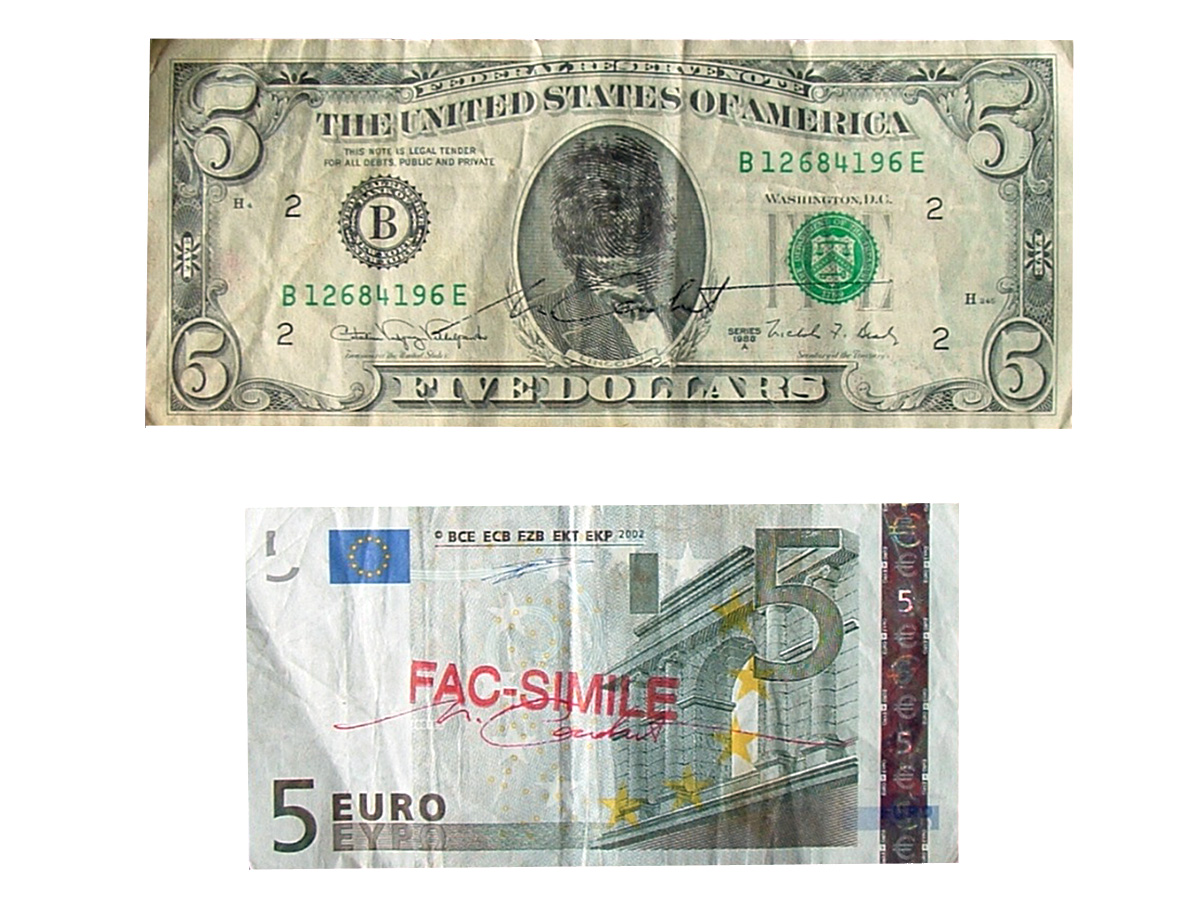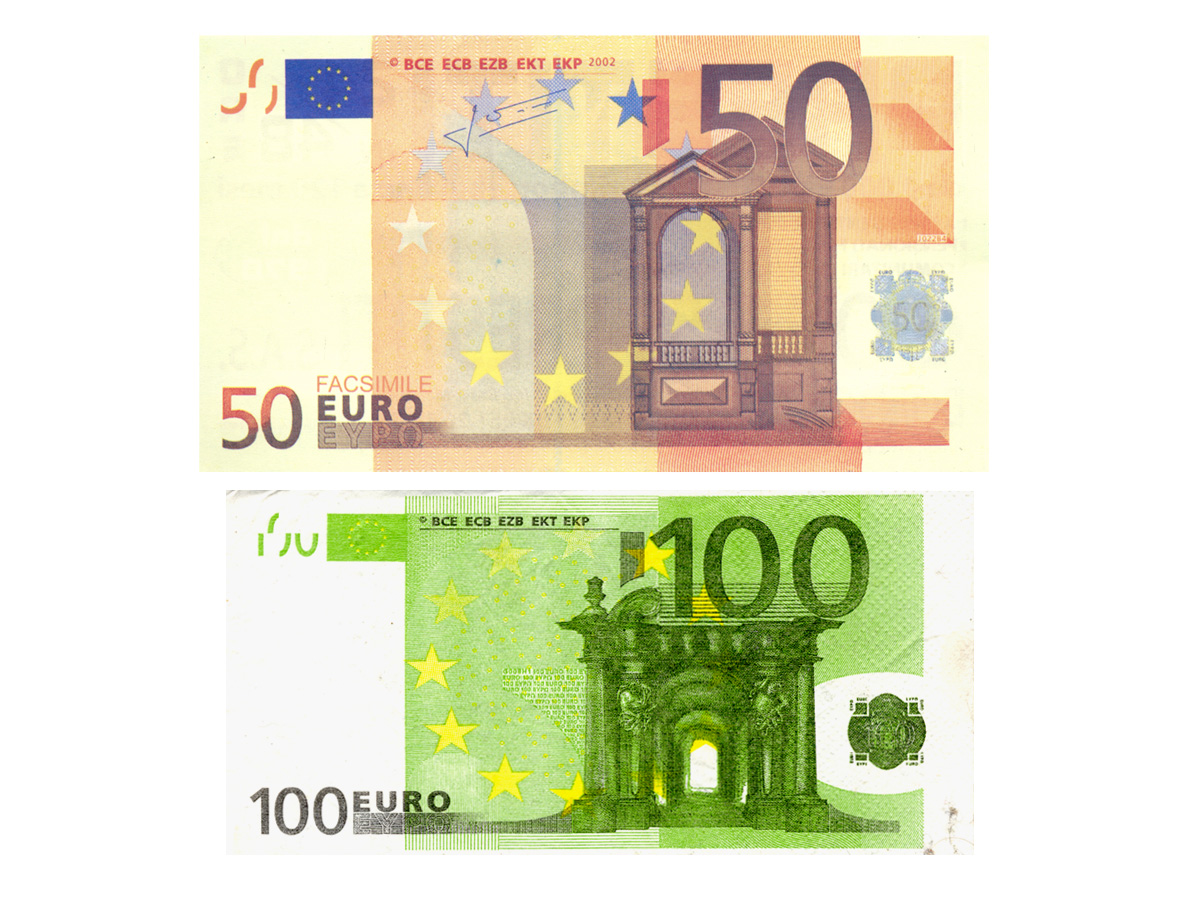 C.R.E.A.M.
2004
each 12cm x 6cm circa.
Self-produced banknotes,
signed banknotes and
reproductions of banknotes.
'C.R.E.A.M.' is a work that reflects on the nominal value of cash.
A banknote of 5$ is signed with a fingerprint, other 5€ are disqualified using a "fac-simile" stamp and a banknote of 5 "sacchi" —"sacks" as an Italian slang term to define money— is designed and hand printed.
Then a fake banknotes collection —a work in progress— points at the iconic ambiguity that surrounds the value of these pieces of paper.