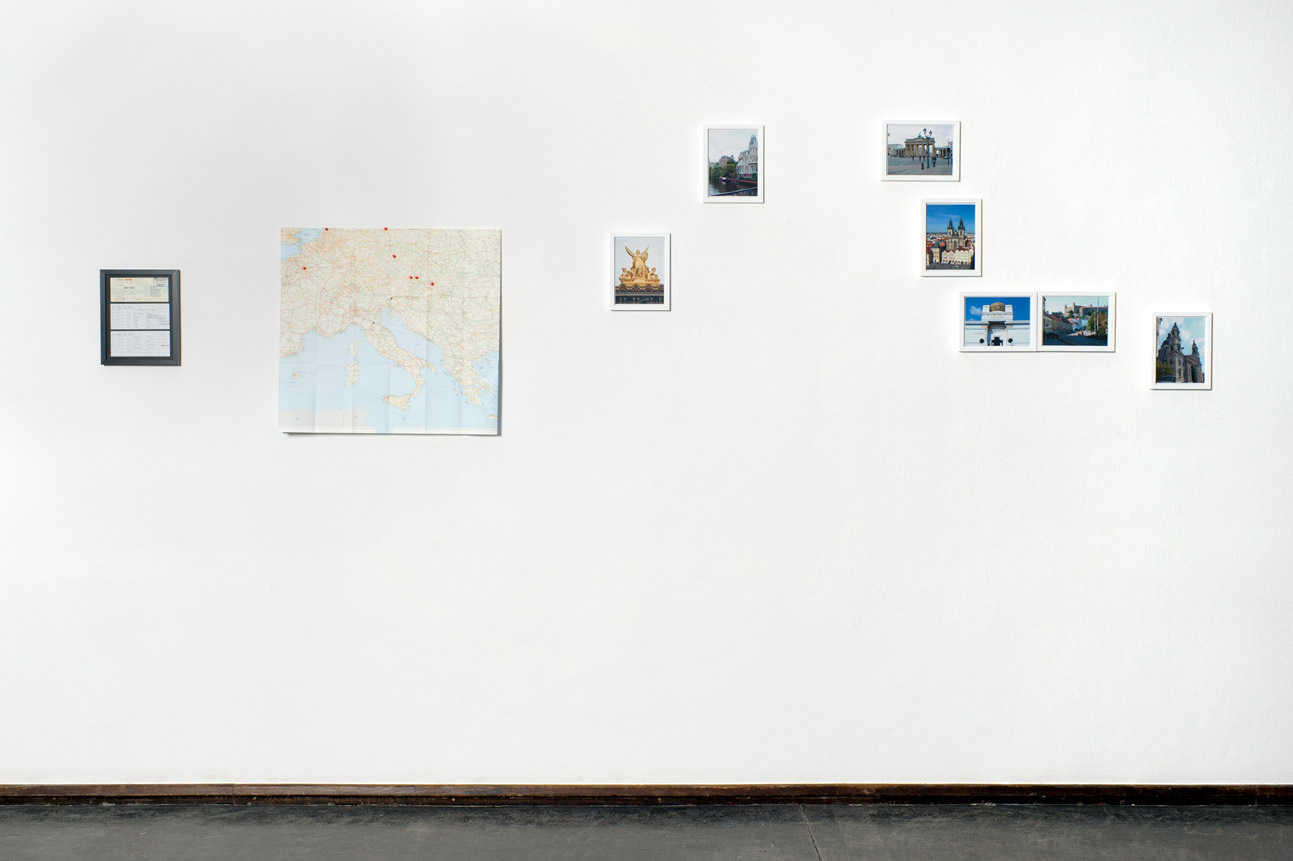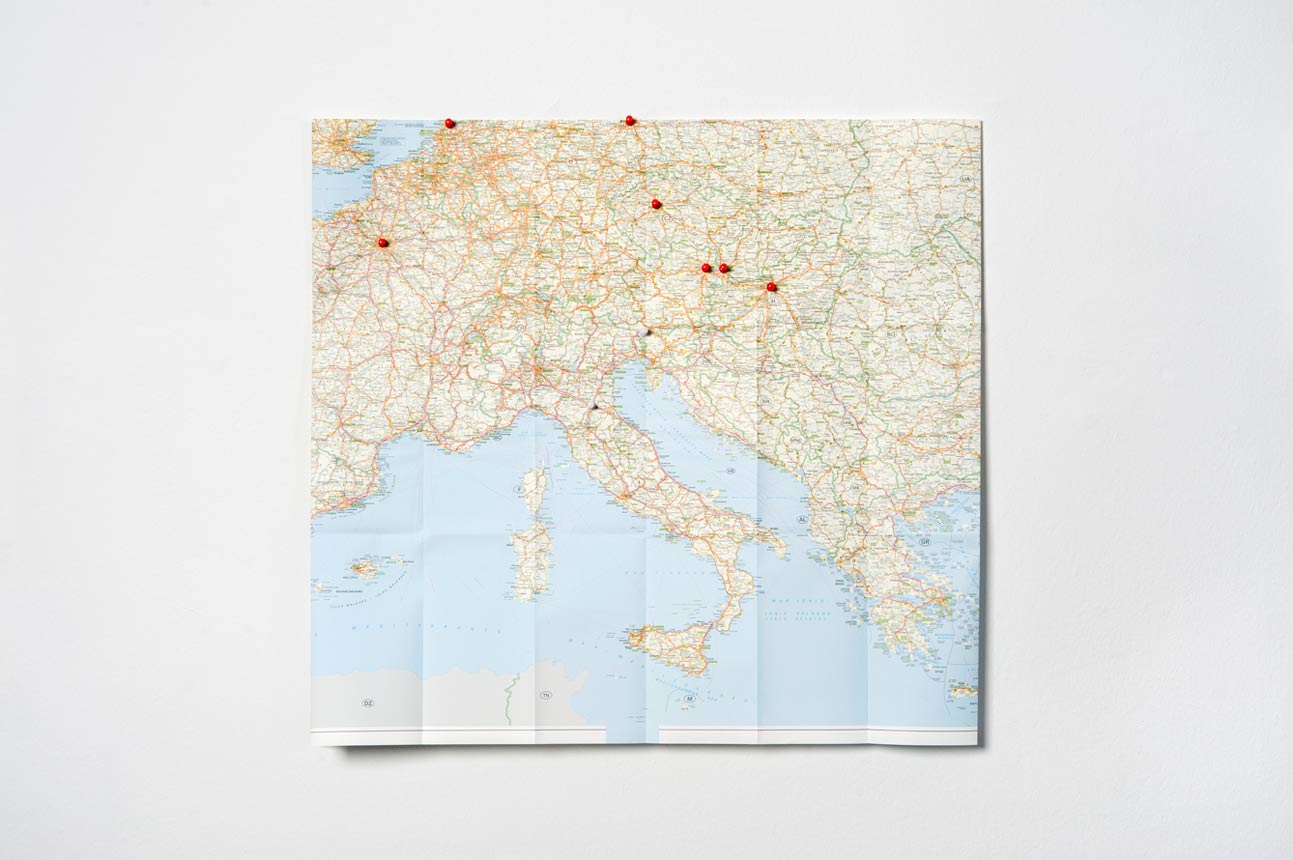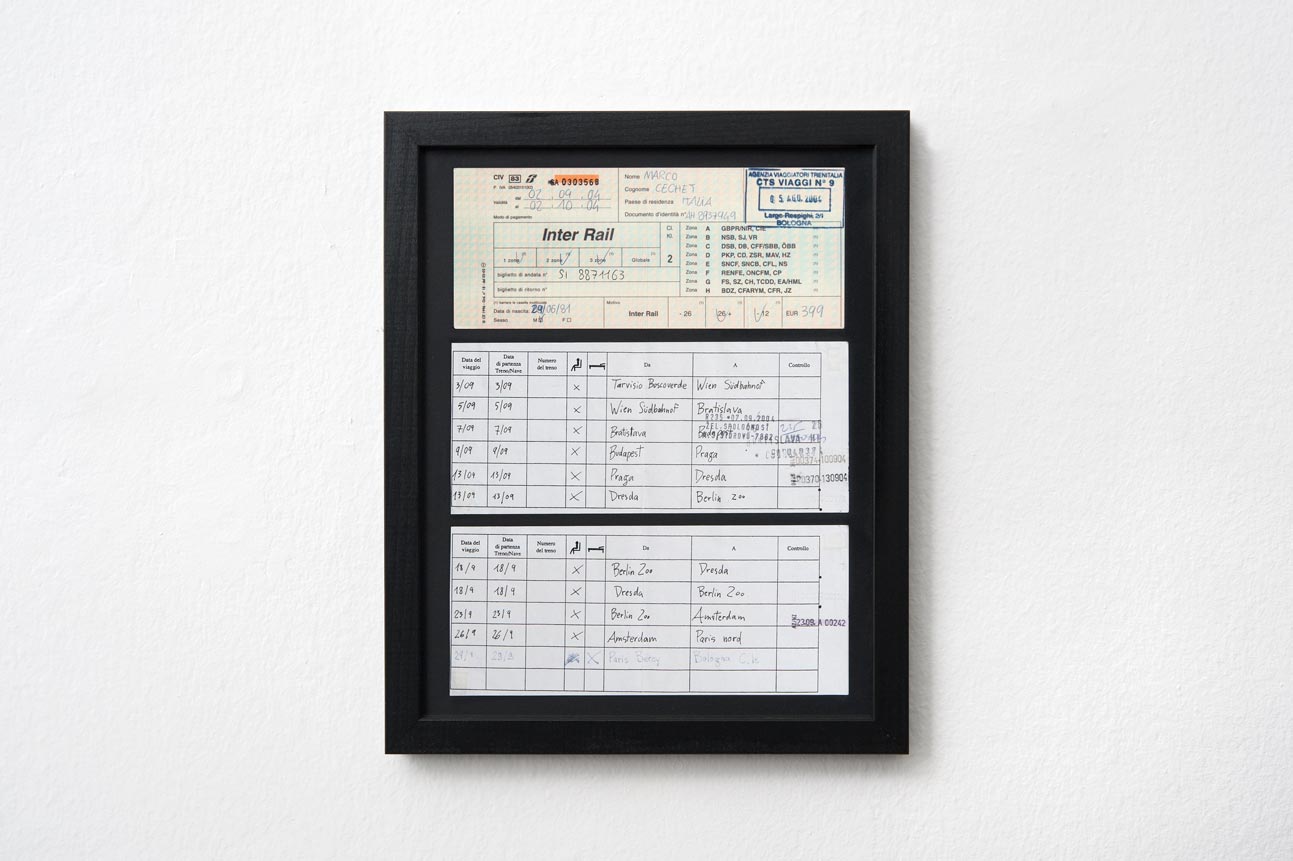 Big Lie (t)To Interail
2004
Variable dimensions (21cm x 30cm).
Highlighter and inkjet print on paper F4 Fabriano,
marks of conductors and stamps on photocopies,
documentary photos and map of the journey.
'Big Lie (t)To Interail' documents a journey around Europe during the summer of 2004, the core of the work is a home-made fake train ticket. This work reflects the concept of true/false and the nominal value of shared normative documentation.
There is a similitude between this ticket and the idea of artwork: as specific operators, train conductors have endorsed the authenticity of this ticket like art operators endorse the value of an artist.