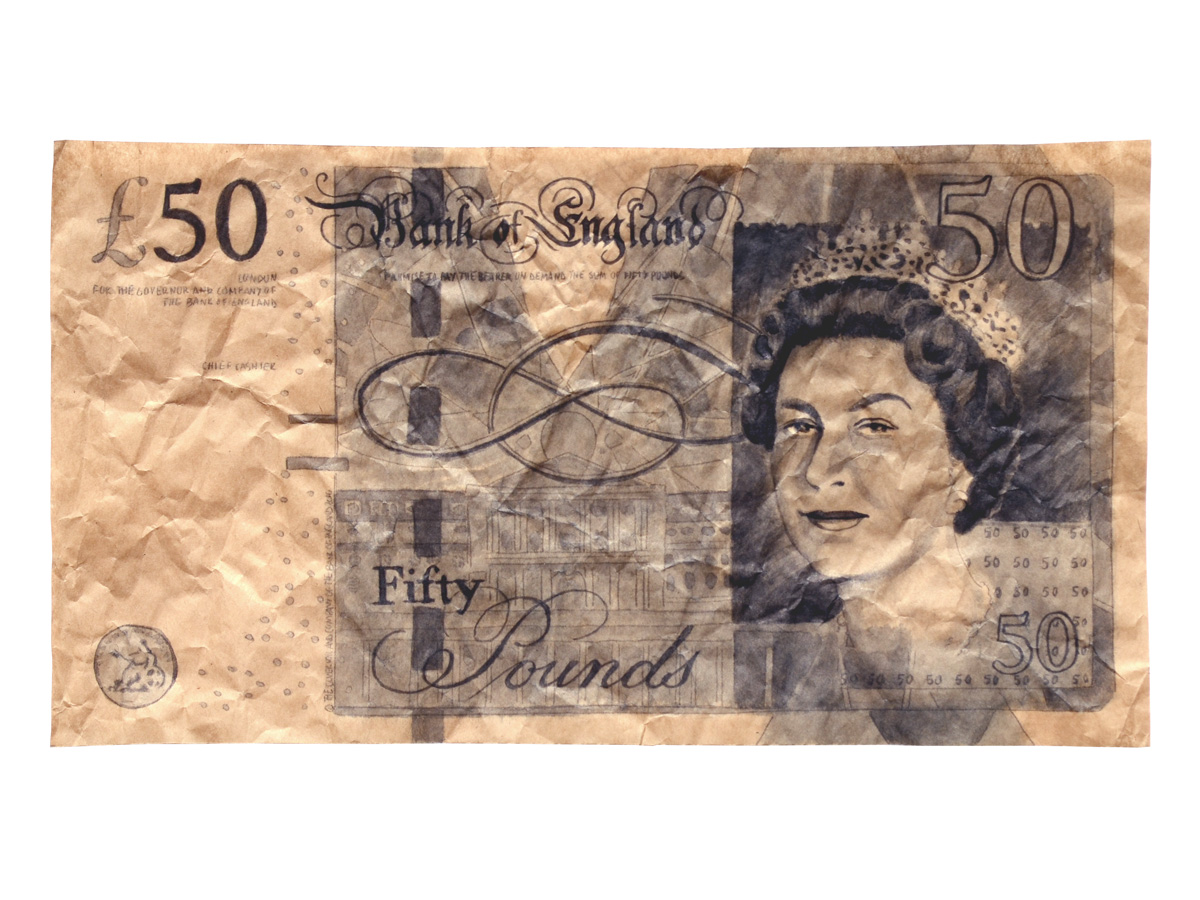 50 Quids
2015
32cm x 17,5cm.
Ink on paper.
'50 Quids' is a series of drawings realised using black ink on paper.
The series is developed starting from other two artworks —'Crappy Sheet' and 'C.R.E.A.M.'— and integrating them with a new concept.
A worthless piece of paper depicts an iconic £50 banknote as a monochrome.
The banknote becomes a pretext for the mise-en-scène of the painting, a medium that elevates its financial value above its modest materiality.