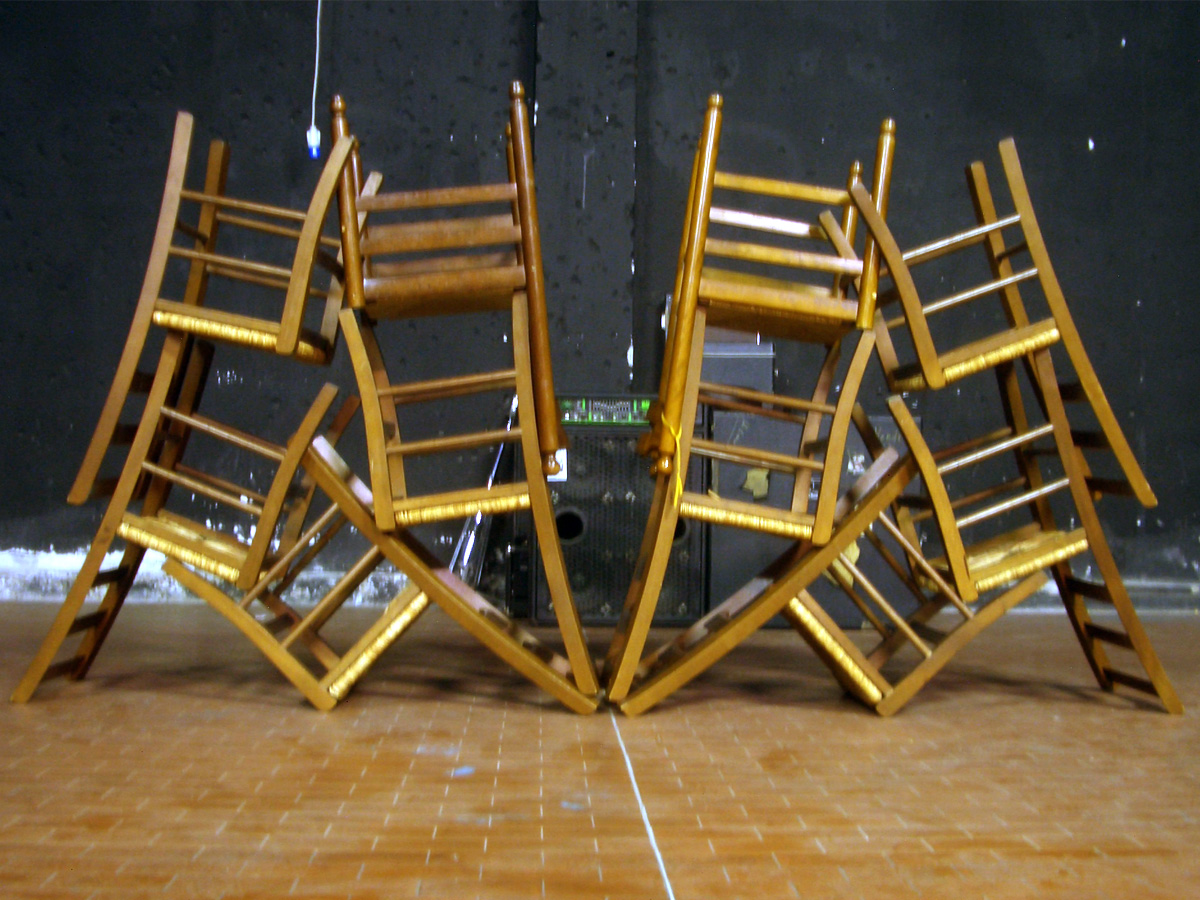 Ten Chairs / Babel
2006
400cm x 200cm x 50cm.
10 piled chairs .
'Ten Chairs / Babel' is an installation made by ten chairs piled in a symmetrical composition.
Every capsized chair —considered as a paradigmatic object of Product Design— wants to subvert its primary function and becoming a single unit of this precarious and anti-functional construction.